Improving care planning by combining health data sources
We are working with the NHS Liverpool Clinical Commissioning Group (CCG) to join up healthcare data sources, providing insight in to improving patient flow through hospitals.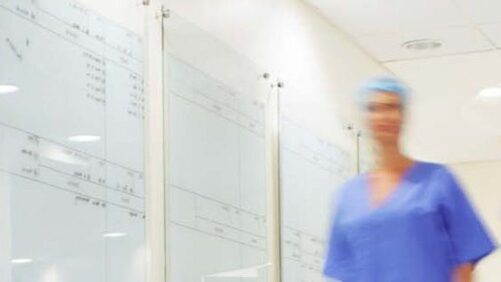 Challenge
After their hospital stay is over, many patients require ongoing care to help them recover and rehabilitate. Social care, physiotherapy and mental health support must be arranged before a patient leaves hospital. Patient discharge is often delayed because of delays in securing follow-up care. It is estimated that 20% of hospital beds in the Liverpool city region may be blocked because of this. The ability to predict whether a patient will need follow-up care and what this may entail is a key challenge. It requires a combination of many datasets covering several care groups and medical history, and has therefore never been attempted in the region before.​
Approach
Liverpool CCG provided anonymised data covering a number of hospitals, community and mental health, primary care and social services across the region. The Hartree Centre investigated and prepared the data, building statistical models to predict follow-up care required using a patient's previous medical history and their reason for admission. Most patients do not need follow-up care after their hospital stay, and the models predicted this accurately. A more refined model was constructed to concentrate on the types of care required for patients who would need it. This achieved 50% accuracy and provided key insights into the data to understand how patients move through the healthcare system and the demand for different types of follow-up care in the region.
Benefits
This was the first time that NHS data sources in Liverpool were joined together and analysed in this way, demonstrating that great value can be extracted from work of this nature. The exploratory analysis helped Liverpool CCG to understand demand, providing useful ways to explore and display the data. The current statistical model provides some predictive accuracy and it can be refined and improved in the future from access to more data.​​
"This was an exploratory project but we were still able to provide an accurate statistical model, allowing Liverpool CCG to understand how patients flow through the healthcare system and estimate demand for different types of follow-up care. As far as I'm aware, this type of work has not been done before in Liverpool. This work was really about connecting the dots and joining up disparate data sources from NHS healthcare providers across the Liverpool City Region."

Simon Goodchild, STFC Hartree Centre​
Join Newsletter
Provide your details to receive regular updates from the STFC Hartree Centre.