Accelerating research and innovation in your organisation​
High performance computing is one of the many tools we use to help UK businesses and public sector organisations to drive forward productivity and make processes more efficient.
Our systems and platforms
Scafell Pike | Bull Sequana X1000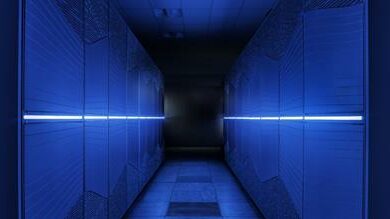 ~4 Pflop/s | Intel Xeon and Xeon Phi, GPUs
25,728 Intel SkyLake cores
55,680 Intel Xeon Phi cores
Cray ClusterStor storage
Mellanox Infiniband interconnect
Direct liquid cooled computer nodes
JADE 2 | Bull Atos NVIDIA DGX1 Max-Q
JADE 2​​
>500 high-efficiency V100 GPUs with 32GB RAM
63 NVIDIA DGX-MaxQ nodes, 8 V100s per node
JADE 2 is funded by the Engineering and Physical Sciences Research Council (EPSRC), managed by the University of Oxford and hosted at the Hartree Centre.
Consortium partners​: University of Edinburgh, University of Southampton, University of Sheffield, University of Bristol, Queen Mary University London, University College London, King's College London, NIVIDIA
UK's first quantum computing simulation environment, enabling companies to become more resilient to the evolving digital landscape.
Key scientific areas include:​
​Complex logistics and routing problems
Life Sciences ​
Physics & Engineering  ​
Chemistry
Immersive, connected visualisation and VR capabilities for anything from the exploration of big data to testing engineering designs. ​​
Key scientific areas include:​
Data analytics
Virtual engineering and simulation
Molecular modelling and materials science
UPCOMING TRAINING
Array ( [0] => 38 ) 1