Hartree Centre upgrade boosts Artificial Intelligence capability for UK industry projects
UK industry and research communities are set to benefit from unique new AI capabilities at the Hartree Centre that will allow industry to realise the potential of novel technologies.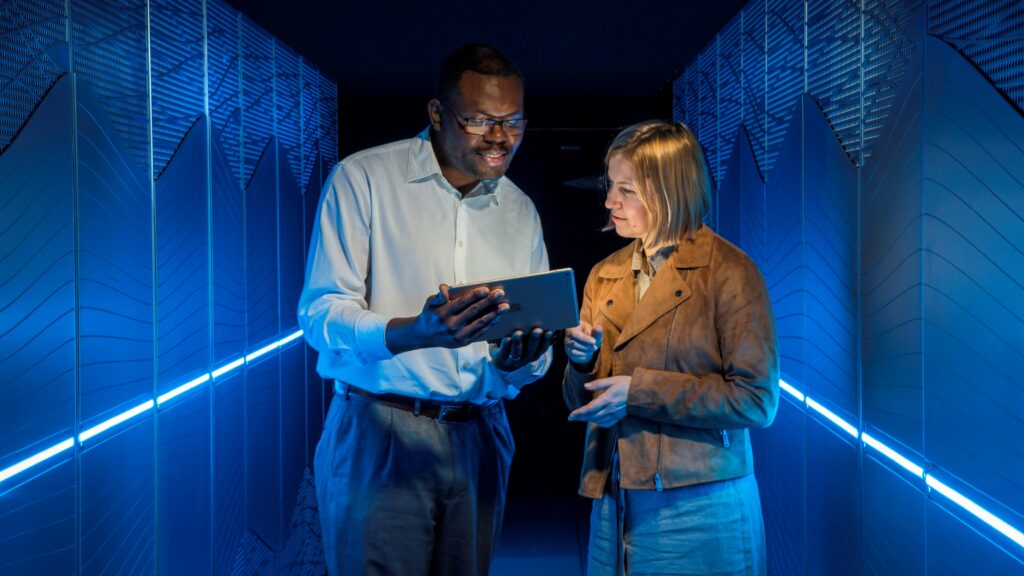 This new strategic investment provides an upgrade to the Hartree Centre's current AI infrastructure and builds on an existing collaboration with global digital transformation organisation Atos. It will enable the Hartree Centre undertake a wider range of AI projects with industry and academia.
Robin Pinning, Chief Technology Officer for the STFC Hartree Centre, believes that the new capabilities will lead to important economic benefits for businesses:
"By supporting businesses in the adoption of HPC and AI technologies that can enhance the productivity of their people and processes, the Hartree Centre is delivering on its mission to support UK industry in line with the UK Government's Industrial Strategy. Converging HPC and AI is important as it enables better scaling of solutions to address industry challenges, such as producing production-ready "digital twins" of products and practices which save businesses time and money."
This hardware upgrade will strengthen the Hartree Centre's ability to partner with businesses to complete proof of concept projects in deep learning – a specialised form of AI that uses algorithms inspired by the way the human brain operates; making predictions, recognising speech and identifying images.
High-performance NVIDIA V100 data centre GPUs (graphics processing units) will be installed in the Hartree Centre's Scafell Pike – a BullSequana X1000 supercomputing platform. This will allow users to run GPU versions of AI-enabled modelling and simulation workflows, alongside intuitive visualisation within the centre's new immersive visual computing facility.
"It is essential that organisations of all sizes can take full advantage of the computational power offered by platforms like Scafell Pike and, in turn, that the infrastructure is flexible to accommodate unique technologies and expand to meet demand. This means the right solutions for industry can be found as modern technology continues to evolve."

Andy Grant, Vice President, HPC & Big Data, Atos UK&I
These advanced workflows incorporate accelerated GPU computing in every step. The significantly enhanced time to solution will give Hartree Centre customers the opportunity to develop new products and services on much quicker timescales, boosting industry competitiveness.
Upgrading the Scafell Pike supercomputer at the Hartree Centre with GPU-enabled Sequana blades demonstrates that data centre acceleration can meet the growing demands of industry, fostering research and innovation by pushing the boundaries of what is currently possible in AI and novel technologies by providing accessible routes to adoption for UK industry.​​​
Join Newsletter
Provide your details to receive regular updates from the STFC Hartree Centre.