Hartree Centre is one of the first NVIDIA AI Technology Centre partners in the UK
Alongside the University of Reading and the University of Edinburgh's EPCC, the Hartree Centre is one of the first UK partners for the NVIDIA AI Technology Centre.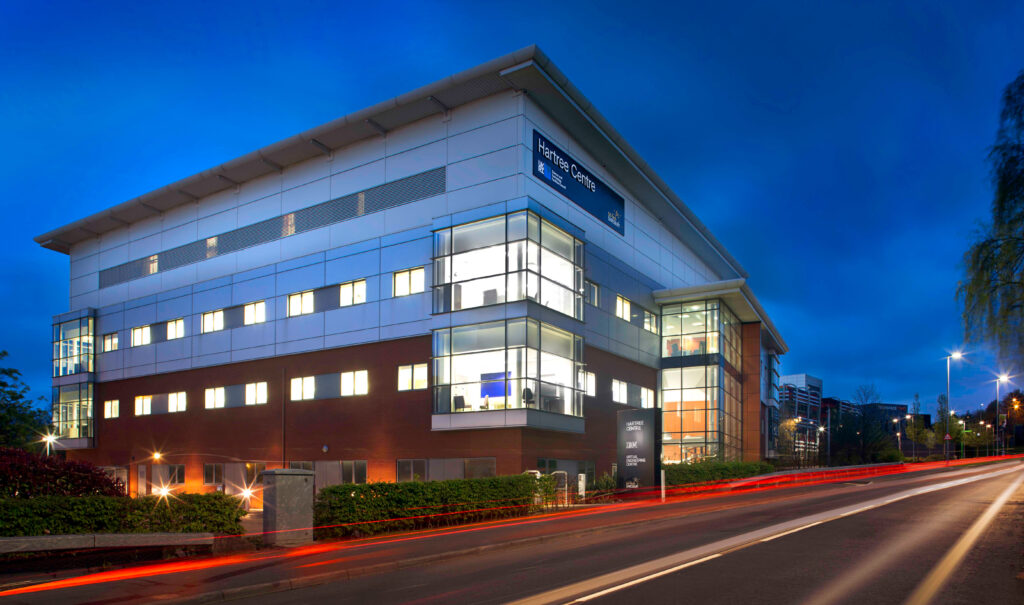 Designed to support groundbreaking research in AI (artificial intelligence) and data science, the centre will work with universities and technology centres across the UK to help create new methods of using AI and machine learning in industry.​
AI is one of the key capabilities of the Hartree Centre, which applies its accelerated computing technologies to industry challenges in businesses of all sizes, across various industry sectors – from healthcare, life sciences and chemistry to engineering and manufacturing.
Joining the NVAITC enhances the Hartree Centre's ability to support industry and academic communities in adopting converged high-performance computing and AI technologies that can significantly improve the productivity of people and processes within their organisation.
"Becoming an NVIDIA AI Technology Centre will help us to work with our industry and academic networks on more projects supporting the co-creation and adoption of AI solutions. With our internationally recognised expertise in data analytics and leading high-performance computing platforms combined with our focus on innovation and industry impact, we're ideally situated to help businesses realise benefits in productivity from novel technologies like AI."

Alison Kennedy, Director, STFC Hartree Centre
Join Newsletter
Provide your details to receive regular updates from the STFC Hartree Centre.