Using blockchain for greater finance transparency
As part of the ERDF-funded LCR 4.0 programme, we helped peer-to-peer car finance company BLOCKTRACK to turn an idea into a demonstrator, enabling the adoption of a novel technology.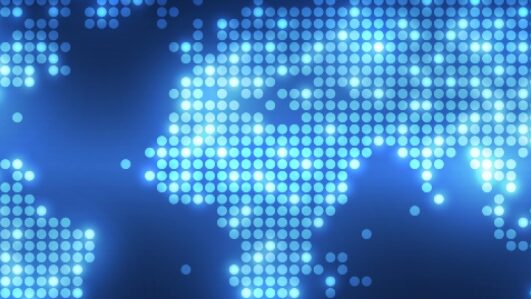 Challenge
Peer-to-peer lending platforms are gaining popularity as an alternative investment to traditional savings products, but the increased returns these loans yield come at increased risk. FCA regulations provide a level of confidence for prospective lenders, but new technologies can take that a step further. BLOCKTRACK wanted to leverage emerging technologies for increased transparency and assurance within its peer-to-peer car financing operations. The company thought blockchain could become a key enabler within their future technology stack, but lacked the expertise to explore its benefits.
Approach
Working closely with BLOCKTRACK, Hartree Centre's blockchain expertise helped to scope and develop a proof of concept demonstrator system for the company. Firstly, a system architecture was selected based upon the need for low energy costs, high throughput capacity and GDPR compliance, then bespoke code was written to capture business logic and data flows specific to the company. The project was carried out as part of the ERDF-funded LCR 4.0 programme, which aims to digitise manufacturing SMEs in the Liverpool City Region. The knowledge-sharing and experience gained through the project has developed new skills within the company, providing BLOCKTRACK with increased confidence in the technical feasibility of their offering.
Benefits
Working with the Hartree Centre has enabled BLOCKTRACK to explore and develop a major component in their offering, meaning the company has an enhanced product to take to market. This has contributed to BLOCKTRACK becoming the first Sci-Tech Daresbury-based SME to secure support from the European Space Agency Business Incubation Centre (ESA BIC), which will be used to develop an additional component of their future technology stack.​
"This project has allowed us to explore the benefits of blockchain within car finance and has proved invaluable to our business.​ Accessing support from the STFC Hartree Centre through LCR 4.0 has helped us to understand the current car finance process and how this can be streamlined using cutting-edge digital technology."

Chris Longden, BLOCKTRACK
Join Newsletter
Provide your details to receive regular updates from the STFC Hartree Centre.