Chris Skidmore visits the Hartree Centre
The Minister of State for Universities, Science, Research and Innovation visited the Hartree Centre on 17 January 2020 find out more about how we're using advanced digital technologies to enhance productivity.
Artificial intelligence (AI), quantum computing and a virtual wind tunnel were on the agenda when Chris Skidmore visited us at the Sci-Tech Daresbury campus last week as part of a regional tour of research and innovation organisations.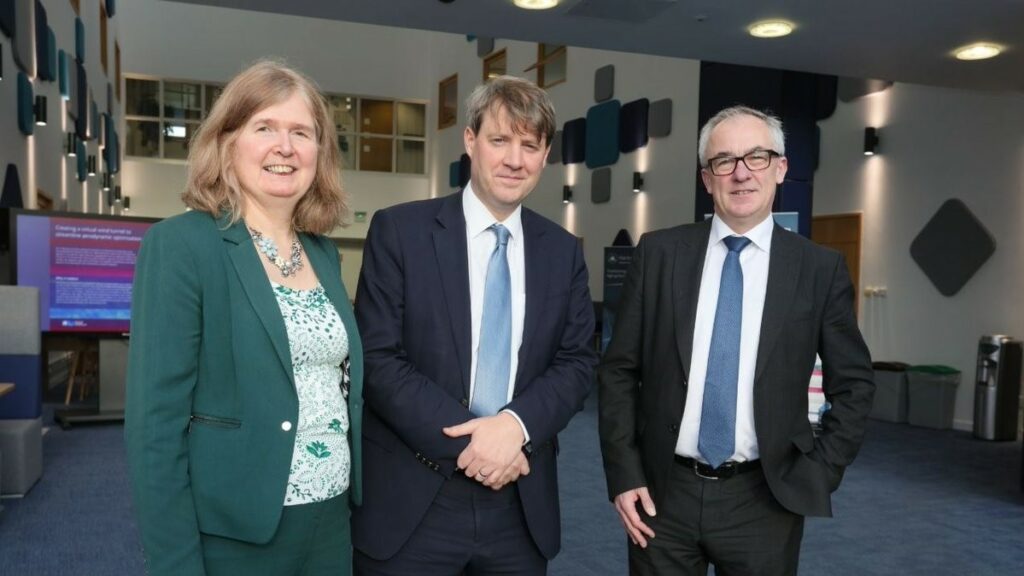 The visit provided a fantastic opportunity for us to share how we're collaborating with a range of industry partners to address real life challenges and accelerate the adoption of technologies like HPC, AI and quantum computing into UK businesses.
One example we highlighted was our collaborative work with Airbus, using AI to help automate wing tank inspection by training an algorithm to help detect foreign objects and defects, saving valuable time and resources compared to manual wing tank inspection.
Our team also provided a demonstration of how we're using quantum computing to solve complex robot routing problems in the logistics sector and helping to maximise the efficiency of order picking in busy warehouses.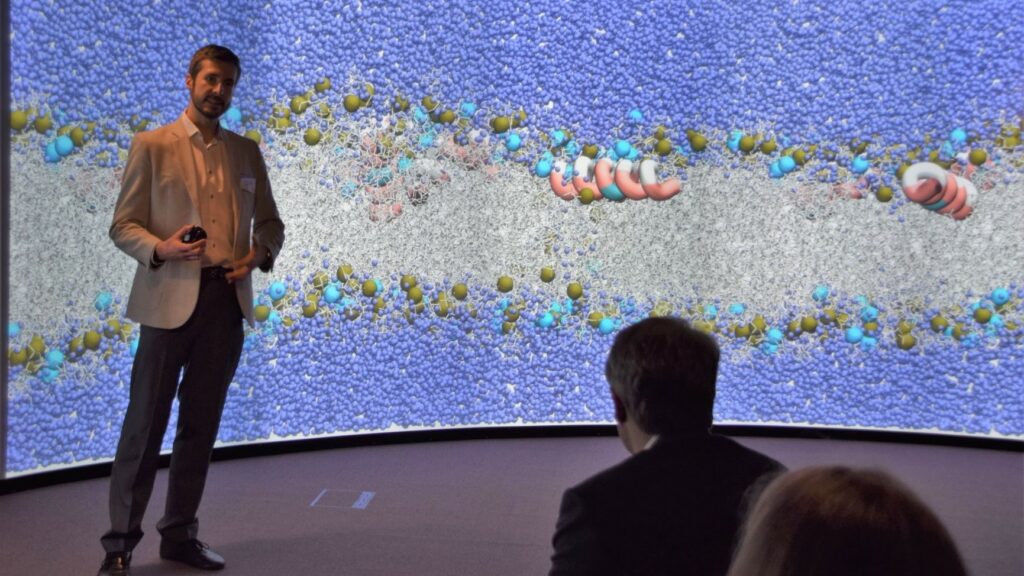 As part of our ongoing collaboration with IBM Research, we highlighted work from our Innovation Return on Research (IROR) programme that uses advanced simulation capabilities to help tackle the challenge of antibiotic resistance by predicting the properties of novel drug compounds based on existing knowledge of the molecular structure, helping to identify new molecules with potential antimicrobial properties.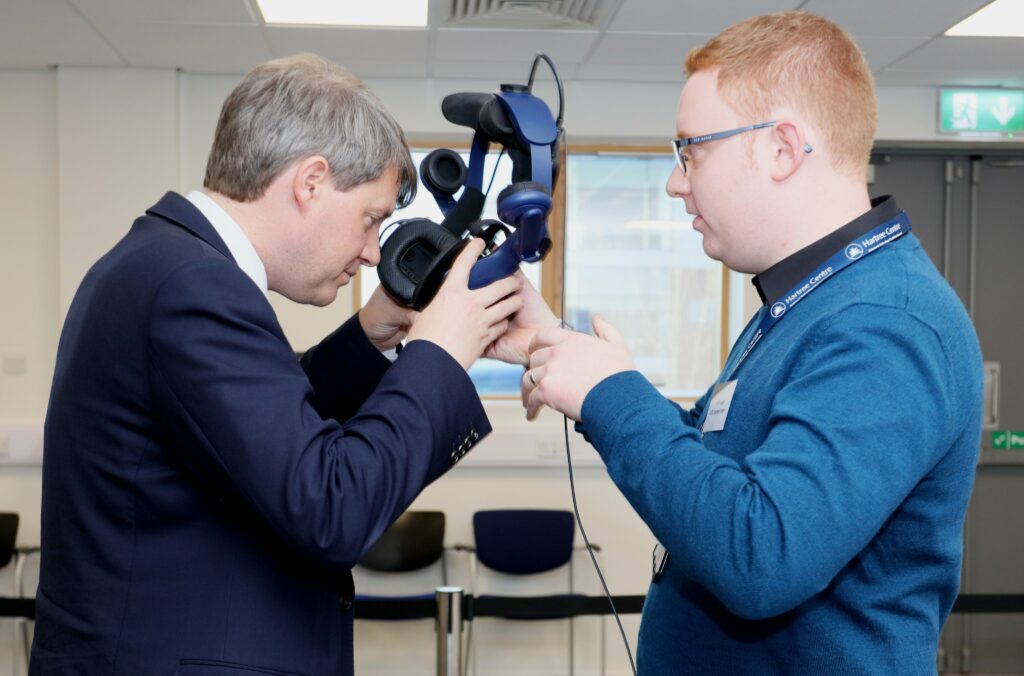 Exploring our virtual wind tunnel Chris Skidmore (left) meets Tim Powell, Research Software Engineer to find out more about our innovative approach to aerospace and automotive prototyping.
Finally, we were able to show off our virtual wind tunnel which uses computational fluid dynamic (CFD) and HPC to offer a rapid, virtual prototyping environment that helps the aerospace and automotive industries optimise and test aerodynamic designs. This instant simulation capability offers a cost-effective and time saving solution, helping designs progress to a later stage in the process before the need for a physical wind tunnel test.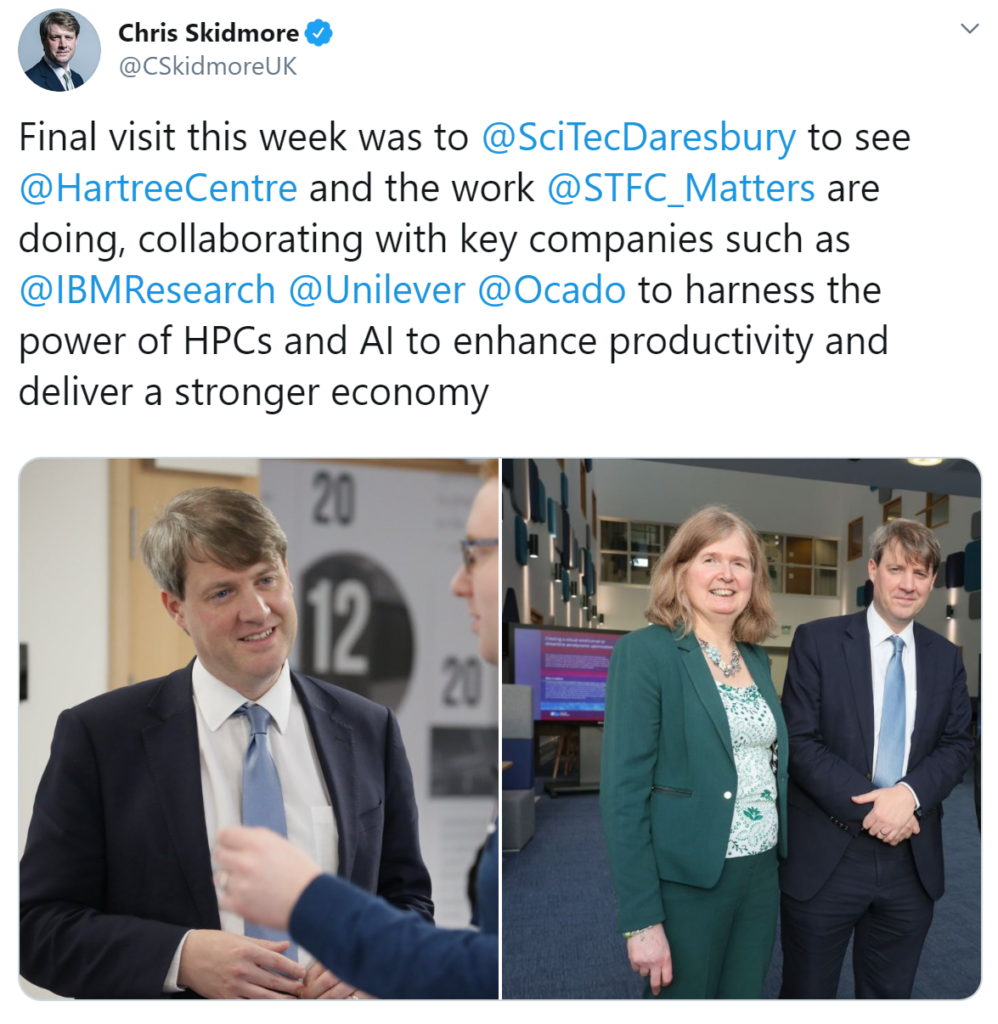 Join Newsletter
Provide your details to receive regular updates from the STFC Hartree Centre.