Future-proofing products for next generation technologies
We helped Ellexus – an application profiling company – to test its tool on their leading high performance computing platforms through STFC's Bridging for Innovators funding programme.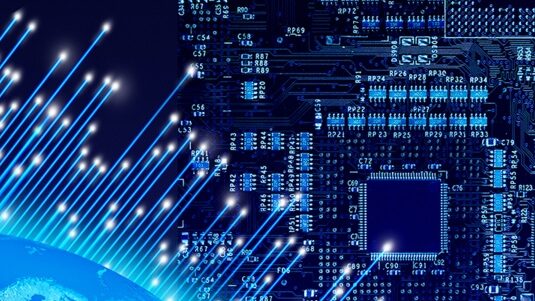 Challenge
Ellexus specialise in I/O (input/output) profiling for high performance computing (HPC) organisations – a way of understanding how efficiently programs read and write data to and from storage. Ellexus was looking to evaluate its application profiling tools against HPC software running at a larger scale than could be achieved in-house, particularly software running the latest versions of MPI libraries, which could allow the company to access new markets. Ellexus wanted to take advantage of the Hartree Centre's strong track record in code optimisation to enhance its profiling, accessing HPC and expertise.
Approach
High Performance Software Engineers worked with Ellexus to test its I/O profiling tools on a general purpose classical molecular dynamics simulation software code, DL_POLY. The team identified and suggested improvements, helping to ensure new features added to the profiling tools could be accessed using a range of code compilers. Ellexus profiling tools were used to profile DL_POLY, using performance data to understand code performance. This work identified that DL_POLY was doing more MPI file opens than expected, which meant the team could use this information to optimise DL_POLY, resulting in an 8% boost in speed – proving that Ellexus technology could be used to optimise HPC applications run at scale. The project was funded through the Bridging for Innovators programme from STFC, offering UK businesses access to facilities to fast-track solutions to industry challenges.
Benefits
Accessing the Hartree Centre's HPC platforms and expertise in code optimisation provided a perfect opportunity for Ellexus to validate their I/O profiling tools by testing their capability on large-scale HPC systems. The project carried out with Hartree Centre experts not only demonstrated the effectiveness of Ellexus' tools, but also identified new ways to further scale, enhance and future-proof its products, making it more competitive at market.
"We can now deliver reliable forecast confidences to our clients, facilitating better decision-making in the field."

"We have identified several ways to improve our tools and look forward to rolling them out to our customers."

Felicity Pitchers, Ellexus​
Join Newsletter
Provide your details to receive regular updates from the STFC Hartree Centre.