Better Software, Bigger Impact
Since the term was first coined in 2012, Research Software Engineering has experienced a rapid growth, first in the UK and then overseas.  Today there are at least 20 RSE groups at Universities and Research Institutes across the UK alone, alongside thousands of self-identifying RSEs, numerous national RSE associations, and since earlier this year, a registered Society of Research Software Engineering to promote the role of RSEs in supporting research. 
The core proposition of RSEs is "Better Software, Better Research" – by improving the quality of software developed by researchers, we enable higher quality research. Software quality is a broad topic, but the most common benefits of academic RSEs are:
improved reliability – fewer software errors leading to incorrect results
better performance – enabling more accurate and/or bigger science
reproducibility – increasing confidence in scientific results.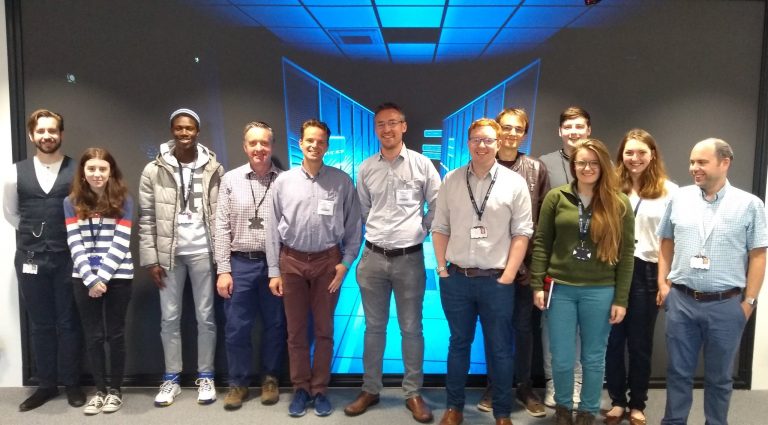 Since early 2018 the Hartree Centre has been building up an RSE capability of its own, but for slightly different reasons.  Rather than being measured on research output, Hartree Centre's mission is to create economic impact through the application of HPC, data analytics and AI.  Most often this means taking existing research software, and applying it to solve industrial challenges.  One of the key challenges we have is crossing the "valley of death" from a proof-of-concept, where we demonstrate that a given tool, algorithm or method can in principle be used to solve a problem, to actual industry adoption of this approach.  While reliability and performance are still important here, often the key issues for a company adopting new software are usability, portability and security.
In practice, while our RSE team shares many skills in common with academic RSE's, such as employing best practices for use of version control, code review and automated testing, we specialise in areas like building simple User Interfaces for complex software, automating workflows involving HPC and deploying web applications securely to the cloud ready for industry use. 
Our team has grown to 14 staff, comprising a range of roles from Degree Apprentices, RSEs with specialisms in HPC, AI and data analytics, to Full Stack Developers and a Software Architect.
Join Newsletter
Provide your details to receive regular updates from the STFC Hartree Centre.