Supporting engineering students to restore a historic Formula 1 car
The STFC Hartree Centre is working with the University of Bolton to prepare a new generation of engineers for the exciting world of Formula 1 racing.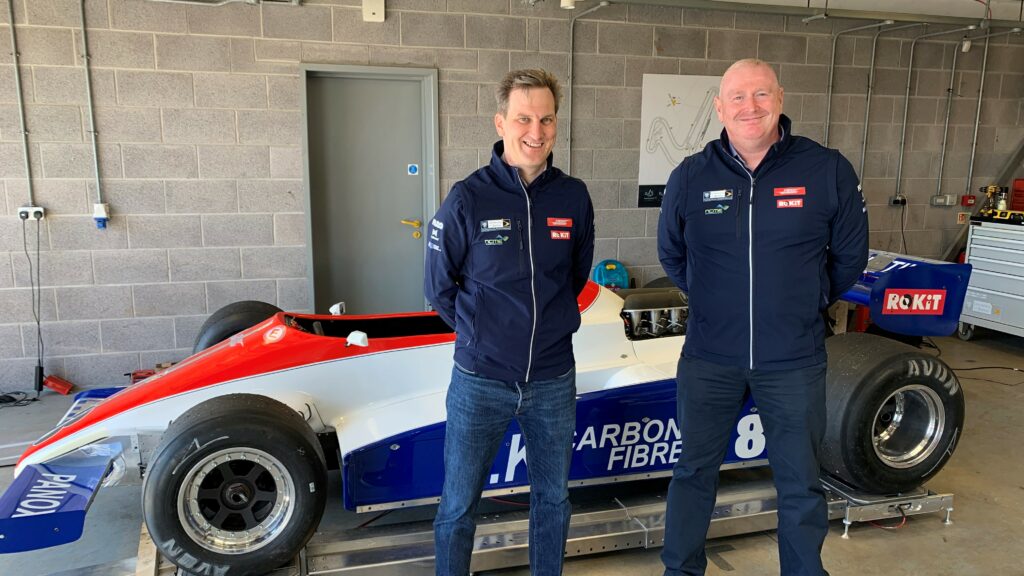 What does it take to make a 1980s Formula 1 car ready to race​ again in 2020? Engineering students at the University of Bolton's National Centre of Motorsport Engineering (NCME) have been finding out, as they prepare a historic 1981 Ensign N180B Formula 1 car for the track again – ​to be driven by three-time grand prix winner, Johnny Herbert.
Project Ensign is the first of its kind and follows a call from motor racing star Lewis Hamilton for more diversity in this elite sport, to open up opportunities and inspire a new generation of engineering minds in students from all backgrounds. Of 196 students taking part in the project, 47 are from a BAME background.​
Operated and owned by former Formula 1 manager Bob Fernley, who has donated the car to the project, the Ensign F1 car last raced in the early 1980s, taking sixth place at the Monaco Grand Prix in 1986.
As part of the project, the students installed a powerful V8 racing engine into the racing car. They also needed to digitally scan and create a virtual map of the car's aerodynamic performance, to make comparisons with modern-day racing cars and apply their learning. Th​is where the digital expertise of the Hartree Centre was essential.
Experts at the Hartree Centre provided the students with access to powerful supercomputing and visualisation capabilities to carry out Computational Fluid Dynamics (CFD) analysis. The students will correlate this analysis against track data, enabling them to optimise the aerodynamic performance of the car.
CFD is a valuable capability in aerodynamic design, and for a Formula 1 racing car it is critical for accurately simulating wind tunnel tests, track conditions and aerodynamic behaviour. Highly specialised mathematical CFD modelling algorithms can quickly and accurately simulate the flow of air over and around a car, making it possible to virtually get inside and all around a vehicle to see how it performs.
"Formula One is such an exciting sport which demands a whole range of important disciplines in engineering and science.  At STFC's Hartree Centre we are constantly collaborating with UK businesses, using high performance computing to address real life challenges.  This is very much the case for the automotive industry, where it can help us improve and tweak designs faster, saving both ​time and money. In addition to this, as an organisation, we have a vibrant programme that supports students in STEM subjects across the board, and I'm thrilled that the Hartree Centre has been able to provide support to this highly worthwhile project. I wish these students all the best for this project and their future careers."

Michael Gleaves, Deputy Director at STFC's Hartree Centre
Johnny Herbert has now driven the car at a private test in Anglesey, with a view to competing at the Masters Historic Festival at Brands Hatch at the end of August 2020. The ultimate project goal is to race the car at the 2021 Historic Monaco Grand Prix.
Join Newsletter
Provide your details to receive regular updates from the STFC Hartree Centre.