Hartree Centre works with Alder Hey on chatbot to help inform hospital staff about COVID-19
Experts at the Science and Technology Facilities Council's (STFC) Hartree Centre are working with Alder Hey Children's NHS Trust to develop an AI chatbot to help keep staff updated to the latest COVID-19 information.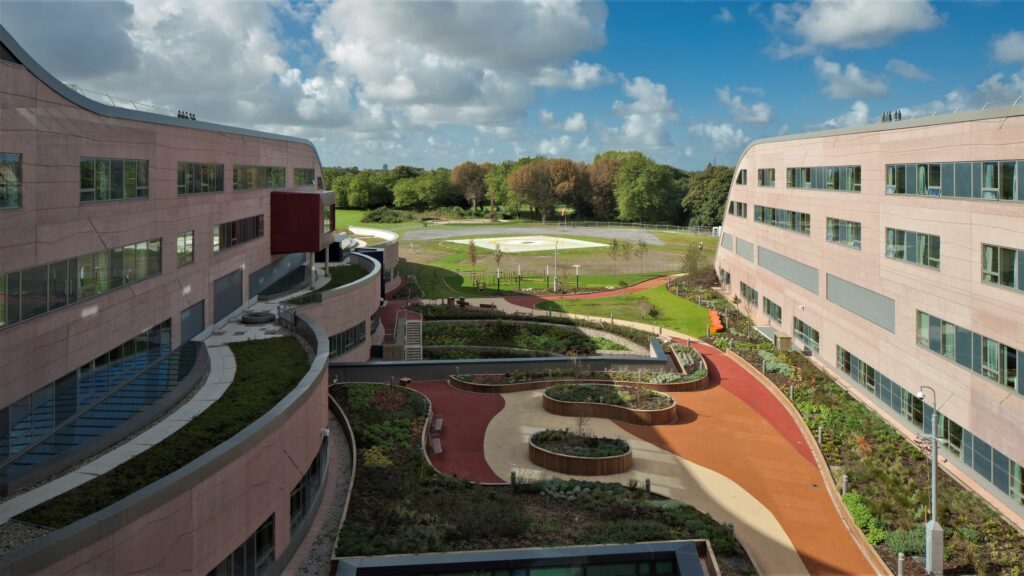 In a proof of concept programme funded by STFC, artifical intelligence (AI) experts at the STFC Hartree Centre have been using IBM Watson technology to develop a chatbot interface called SALI (Staff Advice & Link Information). The intention is to quickly connect hospital staff with 24hr access to the latest policies and guidance relating to COVID-19 ​by searching the hospital's internal documentation to to provide answers, fast.
Long-term, the aim is to extend the SALI search features beyond standard database queries, to search for relevant paragraphs and answers buried deep within documents to answer more obscure questions. Using natural language processing technology, SALI can communicate with employees in a natural, conversational tone.
​"This proof of concept project is showing us what a great asset that technology, such as SALI, can be in times of real challenge, such as Covid-19. Having a strong partnership already in place with the STFC Hartree Centre has enabled us build on our existing cognitive capabilities and move quickly, which is critical when it comes to exploring and developing new technologies that will support our staff."​

Mr Iain Hennessey, Clinical Director of Innovation at Alder Hey NHS Foundation Trust
Alder Hey Children's Hospital has worked previously with the Hartree Centre to develop an AI chatbot to improve the healthcare experience for patients and their families. ​
"I am delighted that some of our most talented innovators have stepped up to identify how new technologies like AI can help ease the day-to-day jobs of our amazing healthcare workers, who we all owe so much to."

Science Minister Amanda Solloway
"SALI has real the potential to provide an efficient and effective way to provide fast and trusted information to the staff that need it in times of pressure. The Covid-19 pandemic has clearly highlighted our need to develop AI technologies to solve major challenges. This project is giving us valuable experience in designing the search tools for use in situations where the documented advice is not only changing frequently but which also presents in many different formats from numerous sources. This is a great example of how we can apply our expertise in AI and data science here at the Hartree Centre to help solve to real world problems and build resilience to new challenges in the future."

Alison Kennedy, Director at the Hartree Centre
Join Newsletter
Provide your details to receive regular updates from the STFC Hartree Centre.