Hartree Centre hosts JADE-2 driving scientific breakthroughs
Newly funded supercomputing service JADE-2 will be hosted at the Hartree Centre.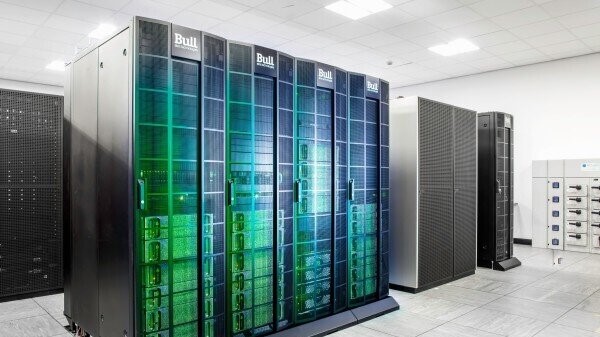 Cutting-edge supercomputing services announced today will boost the UK's ability to make scientific breakthroughs, such as designing better batteries and improving drug design. Supported by the Engineering and Physical Sciences Research Council (EPSRC), £27 million will be distributed across seven High Performance Computing (HPC) centres.
The Science and Technology Facilities Council (STFC) will be supporting one of the services by investing £3 million alongside the Medical Research Council, Health Data Research UK and UK Atomic Energy Authority (Culham Centre for Fusion Energy). Building upon the previous success of JADE (Joint Academic Data Science Endeavour), also hosted at the Hartree Centre, the JADE-2 service will be one of the seven centres to benefit from the new funding. This funding will give researchers invaluable access to powerful systems to support ground-breaking work in areas ranging from Artificial Intelligence (AI), energy storage and supply and therapeutic drug design.
​"We're pleased to be supporting a wide range of scientific fields and industry sectors by hosting JADE-2 at the Hartree Centre. In addition to supporting Research Software Engineers across a wide range of applications, operating the JADE-2 service at the Hartree Centre will make a portion of this exciting system available to commercial businesses to further their industrial innovation."​

Dave Cable, Head of Service Operations at the Hartree Centre
The funding announced will not only provide new advanced computing hardware across a wide range of industry sectors, but will support the development of research computing skills, including boosting the careers of Research Software Engineers across the UK, a mission which aligns with the priorities and ethos of the Hartree Centre.
Join Newsletter
Provide your details to receive regular updates from the STFC Hartree Centre.