Hartree Centre takes Intelligent Innovation workshops to Northern Ireland
We're taking the first steps to increase engagement with businesses in Northern Ireland.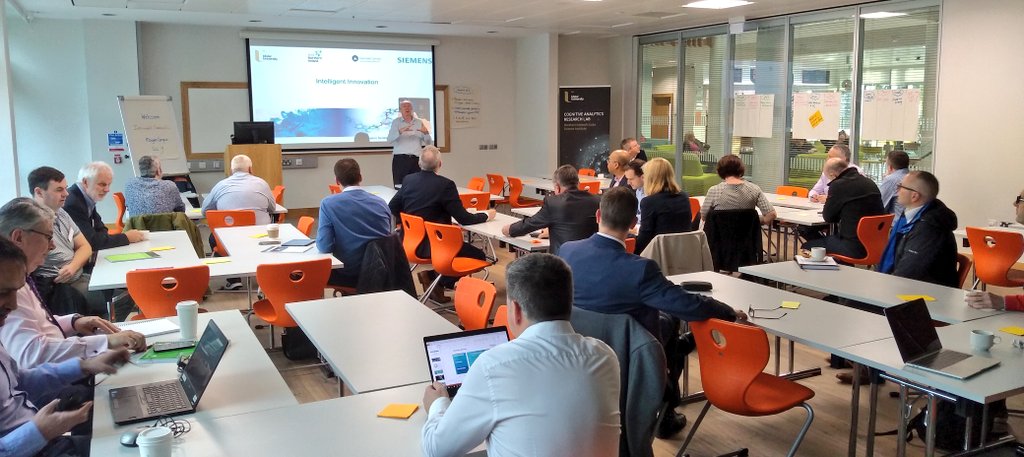 In October 2019, the Science and Technology Facilities Council (STFC) Hartree Centre took its Intelligent Manufacturing and Intelligent Innovation workshops to Northern Ireland for the first time in collaboration with Siemens, Invest Northern Ireland and Ulster University.
The goal of the workshops was to increase business awareness of the benefits of advanced digital technologies like high performance computing (HPC), data analytics and artificial intelligence (AI), share industry knowledge, explore funding opportunities and stimulate new collaborations between the Hartree Centre and Northern Ireland businesses.
"After supporting 350+ successful collaborative digital transformation projects, we noticed that none were with businesses in Northern Ireland, that's why we've taken a proactive step towards increasing awareness and engagement of the support we offer in Northern Ireland, to ensure that when we say we support UK-wide businesses, we really mean it! We are delighted to be working collaboratively with Invest NI, Ulster University and Siemens to explore and create opportunities that will enable businesses in Northern Ireland to benefit from the adoption and integration of advanced digital technologies and skills."

Michael Gleaves, STFC Hartree Centre
Starting out in Cookstown and hosted by Invest NI, the first workshop focussed on local manufacturing companies and how they could potentially tackle industry challenges using the HPC, data analytics, AI and machine learning technologies that the Hartree Centre specialises in. Hartree Centre experts in various disciplines were on hand to provide one-to-one advice for individual companies looking to start out on their digital transformation journey.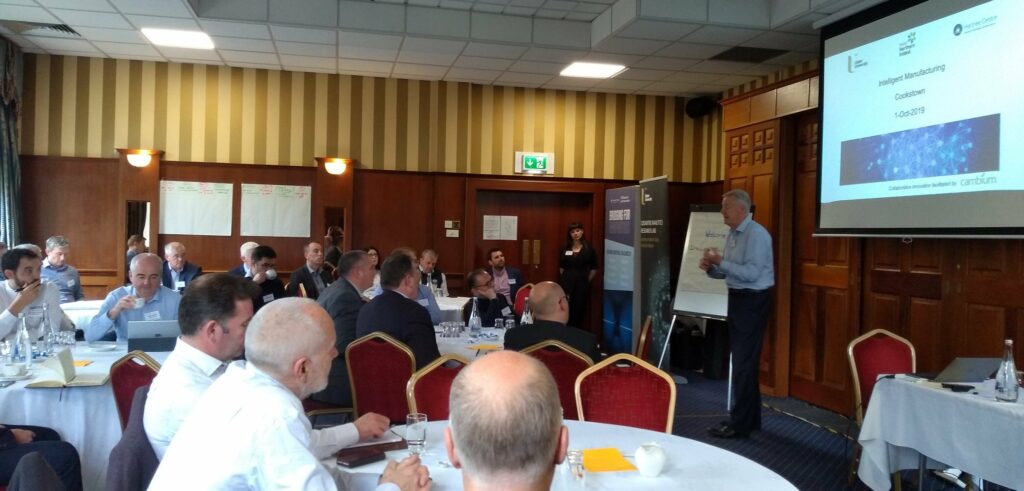 "Invest NI has been very encouraged by the level of interest and engagement among NI businesses in this series of workshops. The great examples and case studies of how data analytics and AI have been used to enhance productivity and to solve real world business challenges has sparked considerable interest with the workshop participants. As a result, we hope to see a number of Northern Ireland innovation projects being taken forward using STFC's Bridging for Innovators programme."

Noel Brown, Invest Northern Ireland
Next, it was on to the Magee and Jordanstown campuses of Ulster University for cross-sector Intelligent Innovation workshops to explore how businesses across the board can benefit from increased productivity through digitalisation, no matter their industry.
"As global leaders in data analytics and intelligent systems research, Ulster University was delighted to partner with the Hartree Centre, Invest NI and Siemens to deliver this exciting series of workshops across Northern Ireland. Our Cognitive Analytics Research Lab brings together businesses, government and advanced research expertise to pioneer solutions to deliver real economic and societal impact. There has been huge engagement from industry which demonstrates a clear demand for access to HPC, AI and data analytics facilities and expertise."

Peter Devine, Ulster University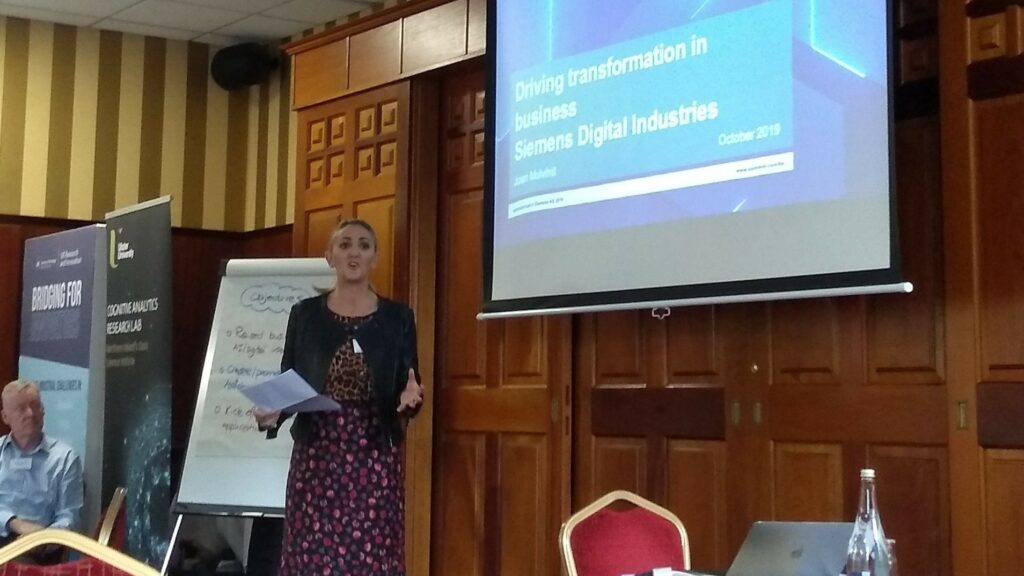 At all three workshops, Hartree Centre experts were joined by collaborators Joan Mulvihill and Declan McDevitt from Siemens who provided a keynote on how digital transformation results in better, faster, cheaper products. Attending the workshops were 75 people from 49 different Northern Ireland companies across the three days, with 18 companies registering an interest for potential follow-up collaborative projects after the events.
"As the event facilitators it was very satisfying to see this collaboration come together so well. Judging from the level of engagement from the 49 companies attending, there is clearly a lot of interest and appetite for digital transformation delivering productivity gains to businesses."

​Tony O'Donnell, Cambium LLP
Join Newsletter
Provide your details to receive regular updates from the STFC Hartree Centre.