Talking the talk on high performance computing
One week, five conferences, ten Hartree Centre team members…
The first full week of September is a busy one for most organisations – but this year our team here at the STFC Hartree Centre knew it better than most! We had over ten team members out sharing their computing knowledge with both national and international audiences.
​First up was Cenex Low Carbon Vehicle Event 2017 where Luke Mason and Duncan Sime presented an example of a high fidelity computational fluid dynamics (CFD) simulation carried out at the Hartree Centre. We have the capability to use multiple solvers and software packages, and CFD is an important part of low carbon vehicle design as it helps engineers to test and optimise different designs virtually to be as streamlined and efficient as possible. This reduces not only the carbon footprint of the vehicle, but also of the design process.​
Today at #LCV2017 we're talking about high fidelity automotive CFD simulations using #Code_Saturne and @openfoam in a demo with @detc_uk.

STFC Hartree Centre (@HartreeCentre) September 6, 2017
In Manchester, the Hartree Centre was heavily represented at the second annual Research Software Engineers Conference 2017 (RSE 2017), with at least six of the sessions scheduled relating to Hartree Centre research projects and many of our team presenting tutorials or parallel sessions.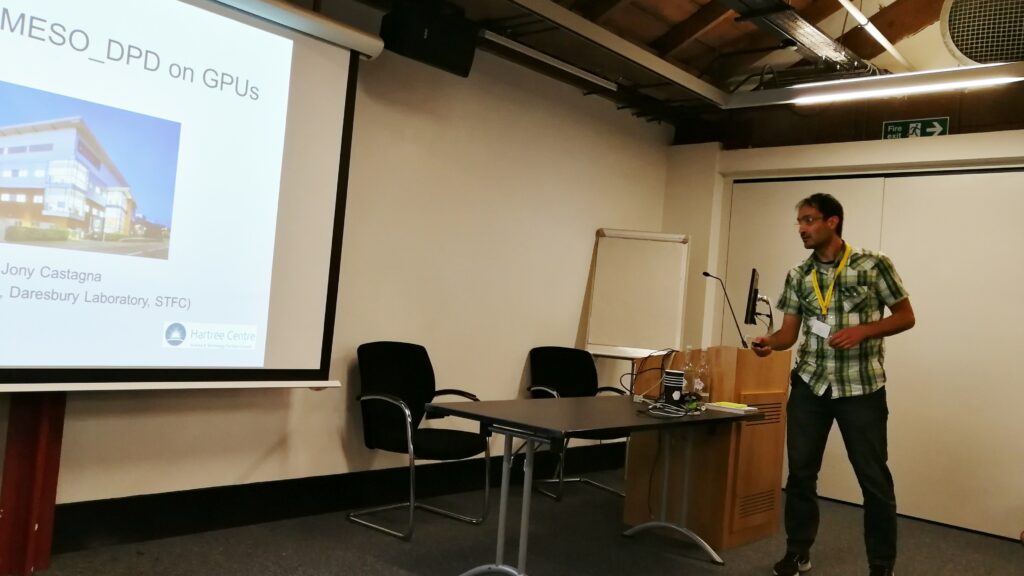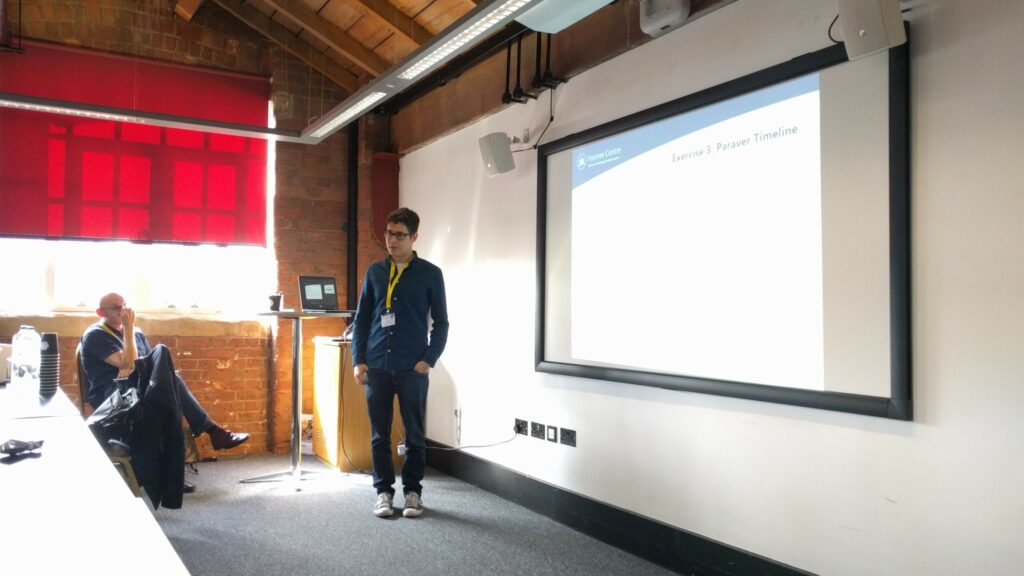 Sergi from @HartreeCentre showing off open source performance analysis tools at #RSE2017

James Clark (@jameshclrk) September 8, 2017
​One of our newer team members, Iain Bethune, was also elected to the UK Research Software Engineer Association at RSE 2017 – despite being unable to attend the conference because he was busy presenting about his work at the Hartree Centre on the CP2K Project at the University of Hull's HPC Symposium! 
"The first I heard about it was on Twitter! I applied because I want to promote thinking about how excellent research software can be used to drive impact outside of the academic groups with which RSEs typically interact. By focussing on usability, new applications for research software, and engagement with industry and the public, I think that there is a real potential for RSEs to help researchers (and UK plc) meet their impact goals."

Iain Bethune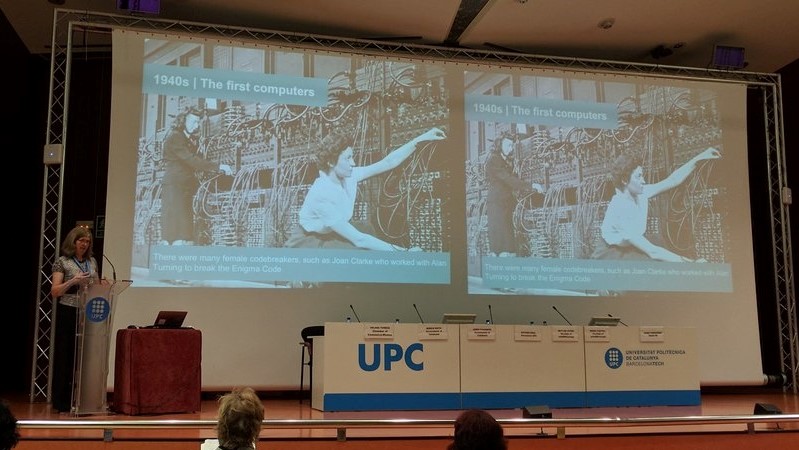 On the international front, Alison Kennedy presented an inspiring talk entitled "Supercomputing – Dispelling the Myth of Boy Jobs and Girl Jobs" at the Association for Computing Machinery (ACM) womENcourage event – a keynote that was well received by many who took time to comment on social media. Alison was also part of a high performance computing (HP​C) panel session.​
Thank you Alison Kennedy @HartreeCentre for dispelling myth of boy jobs and girls jobs in #supercomputing #womENcourage2017 #womeninSTEM

MariCarmen Romero (@mcromerot) September 8, 2017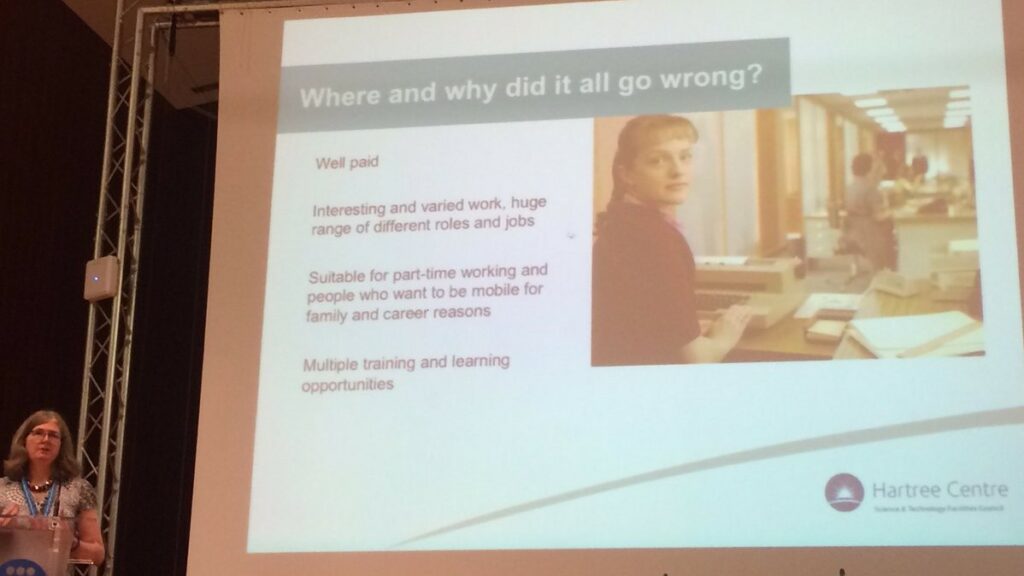 #HPC Panel at #ACMEuroCon17: The main challenge for the supercomputing centers is analyse how we have to use our supercomputers efficiently

BSC-CNS (@BSC_CNS) September 8, 2017
Congratulations to all our teams involved in one of the Hartree Centre's ​busiest and most geographically diverse weeks of 2017 so far, and we hope to see you at the next event! 
Join Newsletter
Provide your details to receive regular updates from the STFC Hartree Centre.