Inspiration, ideas and innovation: Girls in Tech outreach event
In this post, Katharina Reusch, a Software Engineer from IBM Research, takes us through their second annual 'Girls in Tech' event held on Ada Lovelace Day.
It was that time of year for the second annual "Girls in Tech" outreach event, organised by Katharina Reusch from IBM Research in collaboration with the Science and Technology Facilities Council (STFC). The event was sponsored and initiated by IBM UK Foundation (our Early Professionals Programme for Graduates, Apprentices, Interns and Futures) and the IBM Girls Who Can team. Girls Who Can is a support network within IBM UK Foundation, with the aim to provide a healthy and positive environment where not just women, but all the work force, can prosper and fulfil their potential. After a successful trial event with 80 girls back in October 2016, we decided to go even bigger this year and run a joint event at STFC's Daresbury (DL) and Rutherford Laboratory (RAL) Campus with 90 girls at each site, aged 12-13.
We had a busy day, packed with activities to introduce the girls to our cutting-edge technologies and where our products fit in everyday life along with our aspirations for where future technologies can make an impact. This was illustrated with demonstrations of IBM and STFC projects currently underway in the UK.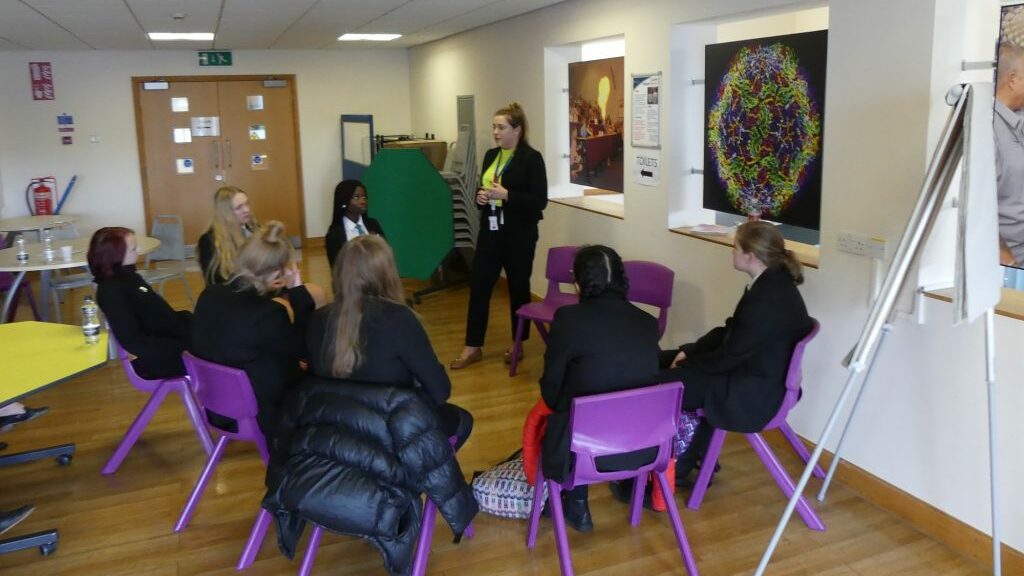 The girls also had a chance to quiz us in a career Q&A session (the most popular session on the day!), to understand how to get into a technology career with all the different avenues available to them, from work experience, apprenticeships, graduate schemes and professional career development.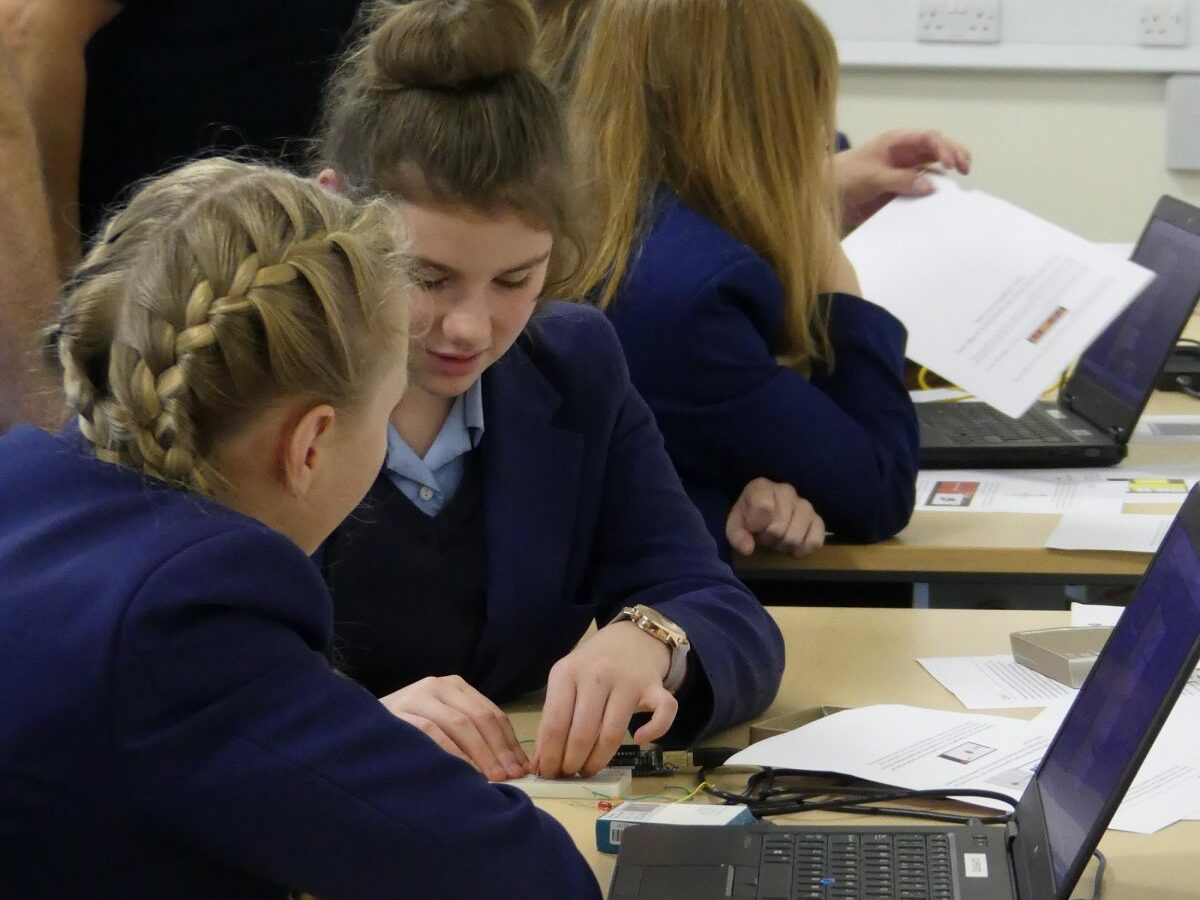 But a day learning about technology is nothing without a bit of hands-on experience: In the Arduino coding challenge, the girls had to code and wire up a temperature sensor for the Ada Lovelace Earth Observation Satellite. Again, this proved to be a very popular session with great feedback from both volunteers, teachers and pupils.
"Science and innovation wouldn't be possible without inspired minds, great ideas and grand challenges."
Science and Innovation wouldn't be possible without inspired minds, great ideas and grand challenges, so for the third activity we set the girls a 60 minute innovation challenge: come up with an innovative idea, outline a prototype and do a 1-minute elevator pitch to everyone in the big lecture theatre at the end of the day. We were all amazed with the creativity, imagination and truly innovative ideas the girls came up with – we even noted some down some for our own work! We covered a wide spectrum of ideas from robots organising your daily schedule at home, medical robots for elderly, smart microwaves to self-learning hair salons.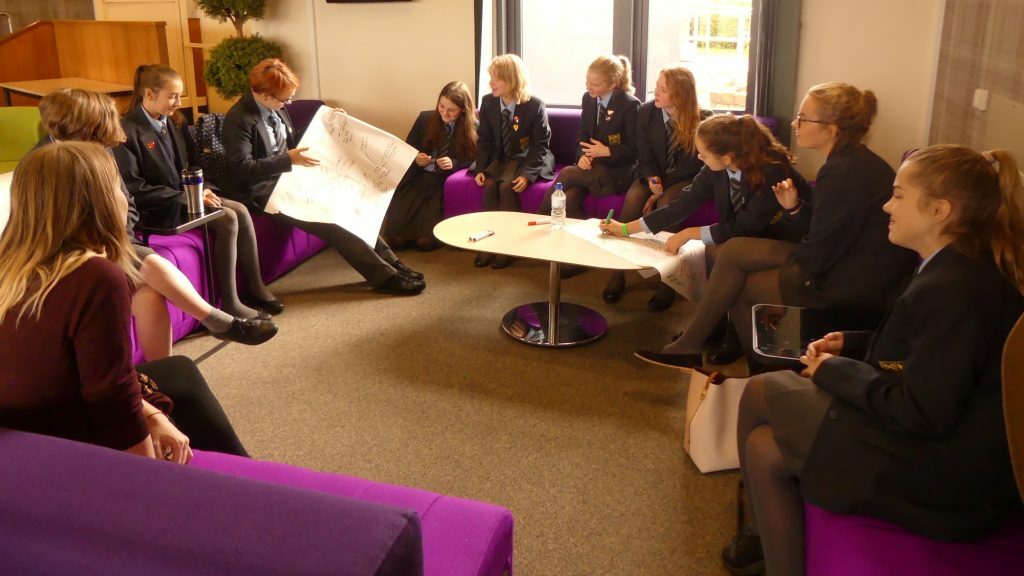 The winning team at Daresbury invented "Reflect and Select", a smart mirror in which you can try on online shopping items virtually in the mirror and purchase with one click – who would not buy into that idea? The winning team at RAL introduced a hovering wheelchair to allow disabled people a new-found freedom of movement, a wonderful example for "out-of-the-box" thinking!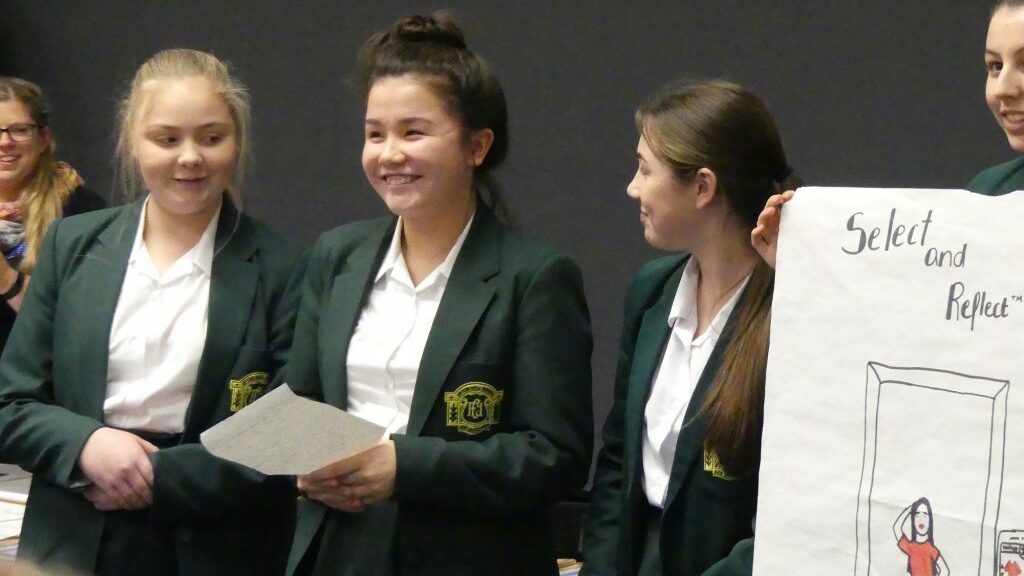 Throughout the day, the positive spirit and excitement caught everyone, volunteers, teachers and girls. Our IBM staff "had a blast working with the girls, such an inspiring crowd!" and said "the RAL event was excellent and even I felt inspired by all the science and technology on-site." Teachers confirmed that "it was a great day and the girls enjoyed it; they were clearly talking more about the subject on the way home than going" and Dianne Kennedy from St. John Plessington High wrote to us after the event: "Thank you for the really enjoyable day. The pupils really enjoyed the experience, hopefully this will encourage them to think about choosing a STEM subject" and Ruth Harrison from Lowton High School thought:
"the balance was right, it was wonderful to see young, vibrant, bright women inspiring our girls to think about a career in STEM and raise their aspirations – whatever their academic ability."
This feedback was also confirmed by the numbers as 77% (DL) / 80%(RAL) girls said they now want to find out more about STEM when they get home. We further asked whether the event made them more likely to consider choosing a science/technology degree at university or for an apprenticeship, with 53% (DL) / 63% (RAL) confirming this to be more encouraged and 32% (DL) / 19% (RAL) considering this as a career choice anyway.
We were so pleased with the feedback received from teachers and girls and are keen to plan the next event to inspire even more young pupils to join us in a truly rewarding career choice!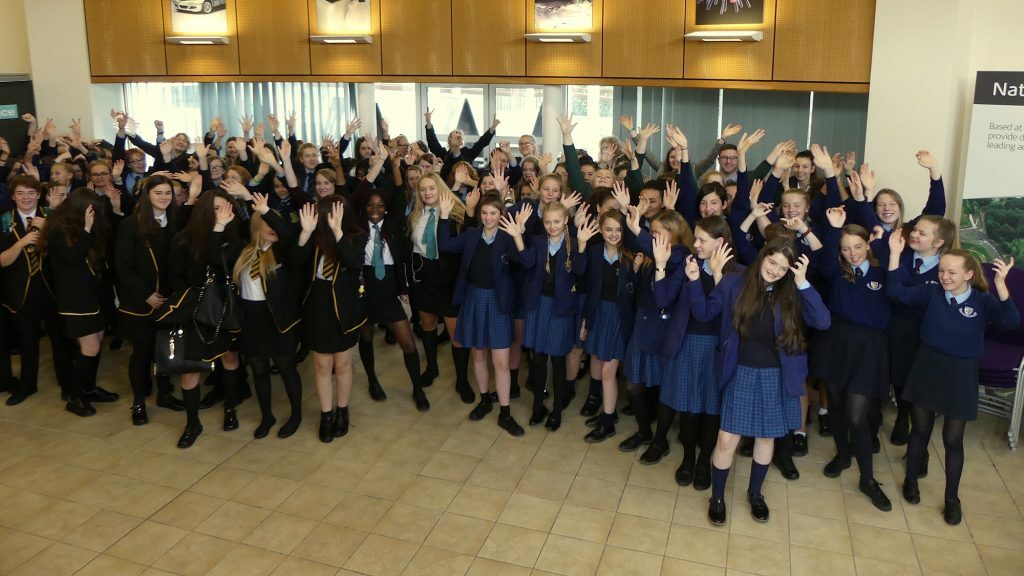 Last but not least, a big shout out for the IBMers Houda Achouri, Kashif Taj, Georgia Prosser, Jenni Marr and STFC's Sophy Palmer, Phill Day and Wendy Cotterill to help make the event possible and the helpers on the day: Georgia Clarkson, Malgorzata Zimon, Blair Edwards, Martyn Spink, Lan Hoang, Flaviu Cipcigan, Anna Paola Carrieri, Dave Cable, Navatha Tirungari, Rob Allan, Roger Downing, Laura Johnston, Holly Halford, Gemma Reed, Julia Game, Shannon Wilson, Olivia O'Sullivan, Lisa Whimperley, Peter Kane, Greg Corbett, Tom Dack, Jeremy Spencer, Louise Davies, Tom Byrne, Chris Oliver, Jacob Ward, Mostafa Nabi, Sarah James, Rosie Davies, Kate Winfield, Eilidh Southren, Kyle Birtwell, Lauren Mowberry, Vicky Stowell, Dave Wilsher, Manny Olaiya, Preeti Kaur, and Ffion Argent.
Join Newsletter
Provide your details to receive regular updates from the STFC Hartree Centre.