Harnessing big data analytics to benefit mobile phone users
The Hartree Centre is helping Wadaro to scale up a product that enables mobile network operators to enhance the customer experience.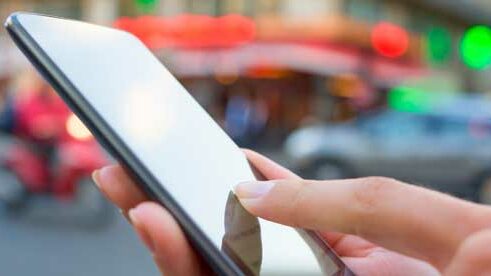 Challenge
Most mobile phone users have felt the frustration of a poor quality signal or a prematurely cut-off call. In this vast and competitive market, such problems pose a huge headache for network operators – in the UK alone, bad customer experience may be costing the industry £1.6 billion/year in lost revenue. Set up in 2005, Wadaro Limited helps mobile subscribers get what they pay for: its SIM card-based solution provides continuous feedback on service reception that network operators can then act on to improve their services. With mobile networks now routinely comprising hundreds of millions of subscribers, Wadaro's platform needed to be capable of ingesting vast amounts of data for real-time analysis – an upgrade demanding specialist big data expertise to optimise time to market.​
Approach
Recognising that scale-up would involve a fundamental change in the way its product dealt with data, Wadaro turned to the STFC Hartree Centre to help build a framework architecture for its new platform. The company accessed this expertise via LCR 4.0 – a European Regional Development Fund programme supplying SMEs in the Liverpool City Region with fully subsidised 'industry 4.0' technical and business support. ('Industry 4.0' is the term widely applied to current and emerging trends in industry's digitisation.) Home to leading UK expertise in big data analytics, the Hartree Centre – one of six organisations providing support through LCR 4.0 – was the perfect partner.
Benefits
For Wadaro, the key benefit of drawing on Hartree Centre expertise has been time saved during platform development. Identifying technical solutions has been quicker and easier – significantly shortening the product development cycle and so potentially helping the firm to maintain and extend market share. Ultimately, the new product will also assist customer retention and recruitment by the mobile network operators that use it. Moreover, improvements in mobile services facilitated by the product will translate into more customer satisfaction and less frustration for millions of mobile phone users across the globe.​
"We have to change the way we deal with the data we collect. The Hartree Centre is helping us build a framework architecture – it's the expertise in big data that we're gaining through this project."

Robert Wakeling CEO, Wadaro Limited
Join Newsletter
Provide your details to receive regular updates from the STFC Hartree Centre.