Transforming Daresbury into an IoT connected campus
As the Internet of Things (IoT) continues to gain traction, the STFC Hartree Centre has demonstrated the opportunities and possibilities – plus its own relevant expertise – by turning Daresbury Laboratory into a 'connected campus'.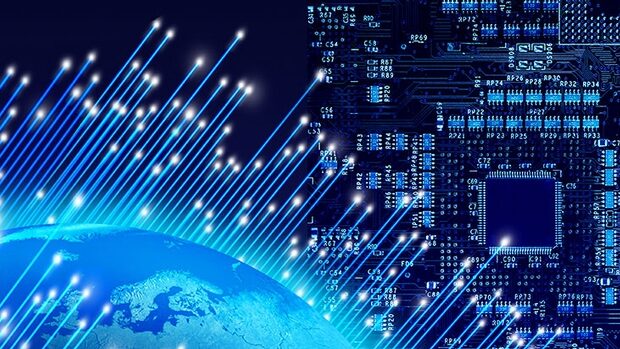 Challenge
The IoT is one of the most dynamic developments in IT today. It involves the use of sensing and internet technologies to incorporate devices, objects and systems into networks that collect, exchange, analyse and exploit data – providing the foundation for decisions and actions that boost efficiency, productivity and business growth and benefit people's lives. With expertise and experience spanning both specialist IoT and related technologies (e.g. sensor/device development), the Hartree Centre decided to explore how its capabilities could be harnessed, showcased, tested and further extended through an ambitious real-world IoT project. ​
Approach
The Hartree Centre is based at Daresbury Laboratory on the Sci-Tech Daresbury Campus, Cheshire. Due to its size and diversity, the site offered huge IoT potential and a plan was framed to turn the whole laboratory into an IoT Demonstrator – a 'connected campus' where Hartree and the wider science and engineering capabilities of the laboratory could generate and exploit data of genuine value to Daresbury, its science/business objectives and everyone working there. A five-step project process set out to: (i) establish IT infrastructure enabling sensors and servers to communicate; (ii) install and connect sensors and detectors across site; (iii) create a central data storage & analytics platform; (iv) conduct in-depth data analysis; (v) develop a portal for visualisation of live and historic data. An ARM/IBM IoT 'starter kit' was employed in the project's initial stages. ​
Benefits
More than simply turning the site into a 'living lab', the initiative is generating an intelligent, coherent overview of Daresbury from diverse data streams on energy use, air quality, wind speed, soil moisture, people/traffic flows (with integrated Highways Agency feeds), solar cell electricity production and much more. By producing robust predictions and fresh insights covering everything from traffic congestion and office microclimates to how quickly post boxes fill up – and strengthened by extensive use of social media – the project has shown how the IoT can contribute to health, well-being and business efficiency, with potential applications in transport, construction and agriculture, for example, and in addressing multi-dimensional challenges such as smart cities.​
"From delivering congestion alerts to revealing more effective ways of paying energy bills, this IoT Demonstrator is underlining how the IoT can improve practices and processes to secure bottom line benefits​."​

David Moss, STFC Hartree Centre​
Join Newsletter
Provide your details to receive regular updates from the STFC Hartree Centre.