Hartree Centre at ISC 2023 | Round up
The Hartree Centre joined 3100+ international attendees and 130+ exhibitors at this year's International Supercomputing Conference (ISC) in Hamburg, Germany.
The Hartree Centre team had a busy week at ISC 2023, participating in both the exhibition and event programme. This year, our team members hosted a workshop on quantum computing and hybrid quantum-classical computing approaches and a Birds of a Feather session on HPC training. The event was a new experience for many of our team members, enabling them to build new relationships with industry partners and the research community and develop their engagement skills.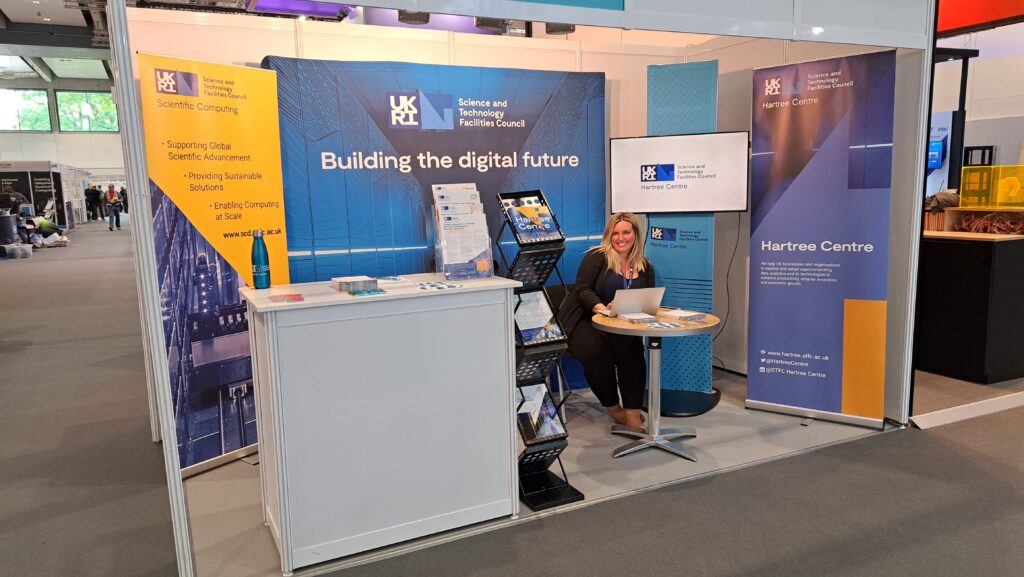 Future of HPC Training: Where are we going?
Nia Alexandrova co-organised this Birds of a Feather (BoF) which achieved 167 registrations and among the attendees were representatives from industry, US national labs and the EU Joint Undertaking. The session explored questions such as:
How can we tackle certification of training in HPC?
Should we include net-zero relevant training in our courses?
What is the best way to support cloud users when they need to transition to using supercomputers?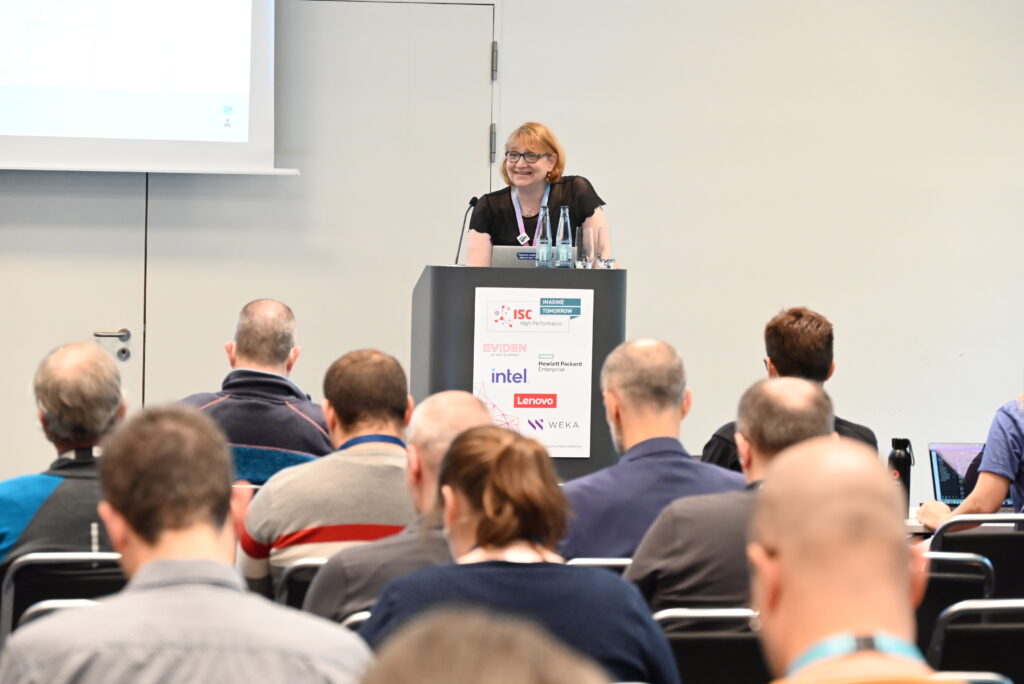 We ran some polls during the session and the results were really interesting. For example, while AI tools such as ChatGPT were proposed by some audiences members for post training support, the majority still show a strong preference for in person support and human interaction.

Nia Alexandrova
Training and Skills Manager
Quantum computing and hybrid quantum-classical computing
Next up, the Hartree Centre team hosted an ISC Workshop exploring the potential of quantum computing and hybrid quantum-classical computing approaches, featuring 11 talks and 4 keynotes. The workshop was hosted by the Hartree Centre's Stefano Mensa and Vassil Alexandrov and featured talks by Francesca Schiavello and Emre Sahin. Due to the success of the previous workshop in 2022 this year it was extended to a full day and the team were thrilled to find that the room was full, with standing room only.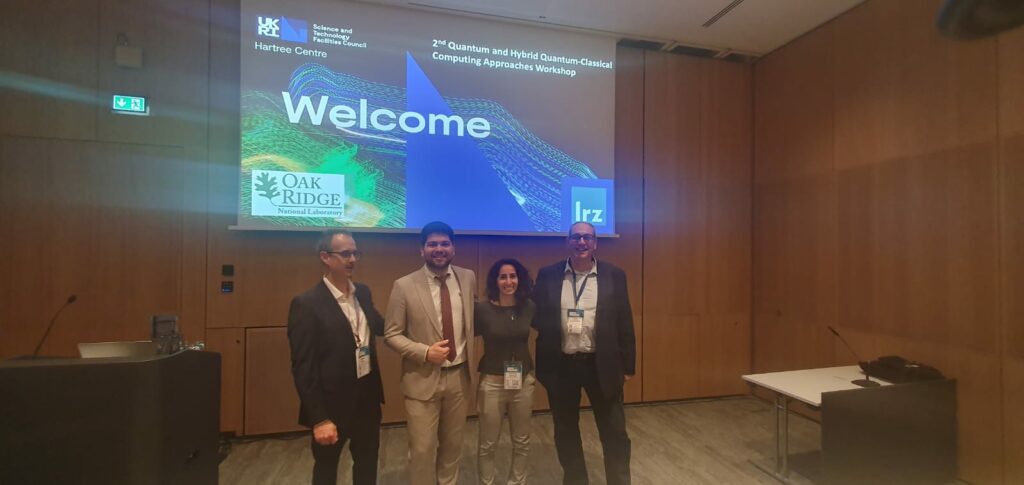 Some of the topics covered included:
A hybrid quantum/classical generative modelling algorithm that scales to large quantum processors and to multiple GPUs.
Quantum signal processing (QSP) – a modern protocol for efficiently implementing a wide class of useful matrix polynomials on a quantum computer.
The use of Quantum Computing in Computational Pathology (QC-CP) to improve the accuracy of disease diagnosis and treatment selection.
"Quantum computing is a flourishing technology that has been gaining attention and investment worldwide. It offers the potential to revolutionize computing, enabling faster and more efficient solutions to complex problems. However, it is still in the early stages of development, and its potential applications are not yet fully understood. That's why it is great to get international experts in a room together to explore this niche of computing and potential different approaches to solving the new challenges it poses."

Stefano Mensa
Advanced Computing and Emerging Technologies Team Leader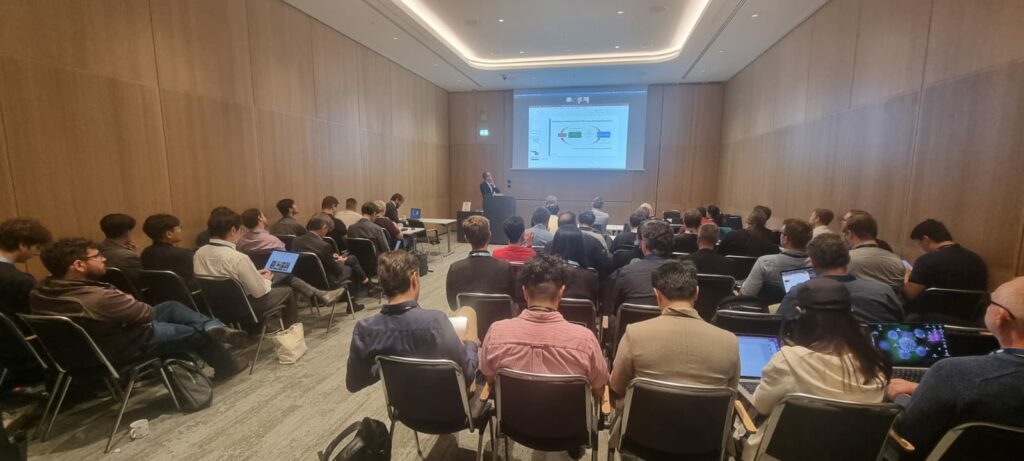 Join Newsletter
Provide your details to receive regular updates from the STFC Hartree Centre.