New £30 million supercomputer centre at Daresbury Laboratory
The new facility will host the latest in new supercomputing, artificial intelligence and quantum technologies to support business and industry.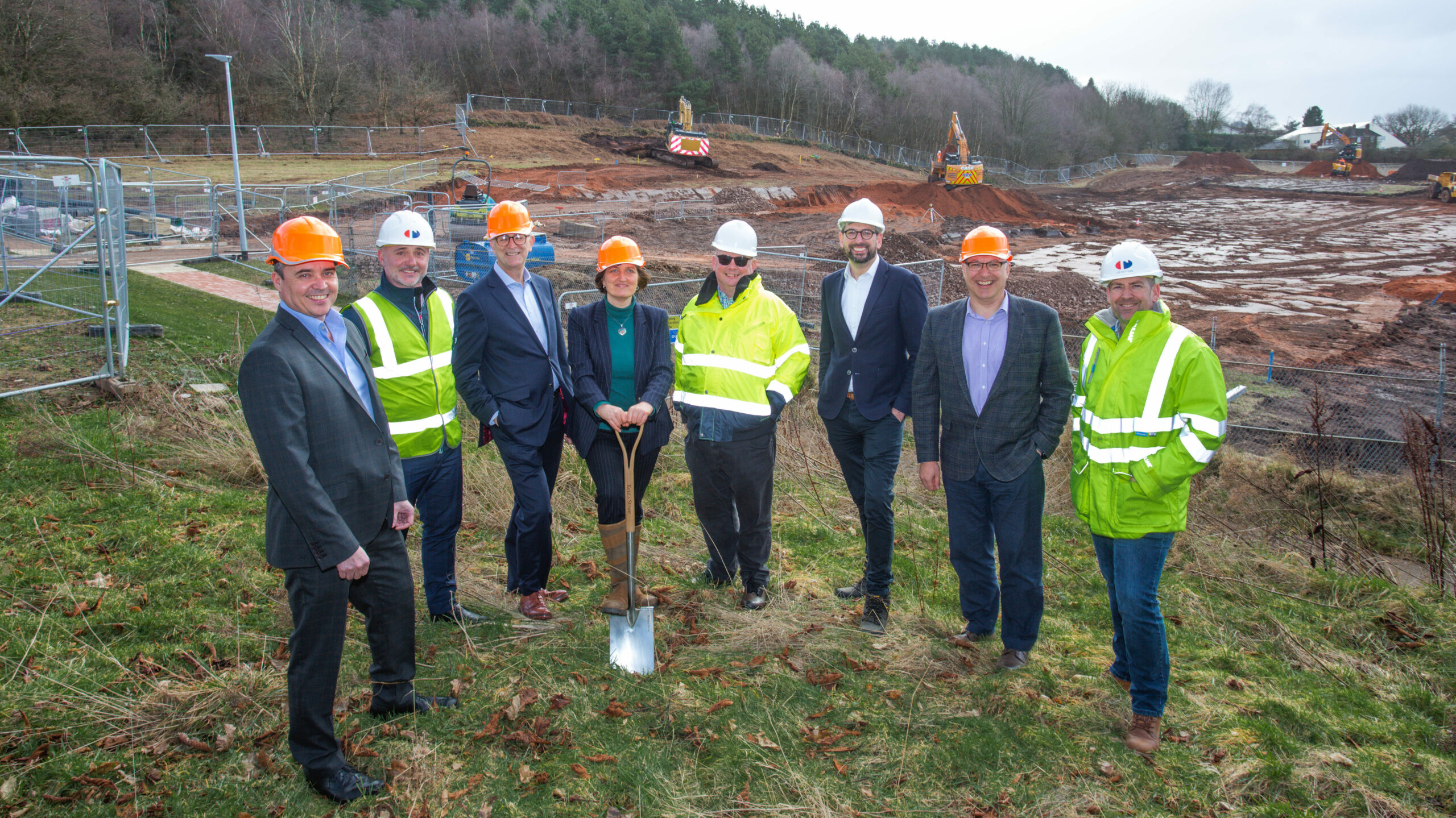 A groundbreaking ceremony has been held in celebration of a new £30 million supercomputer centre that is under construction at the Science and Technology Facilities Council's (STFC) Daresbury Laboratory.
The new centre is part of the Hartree Centre's £210 million Hartree National Centre for Digital Innovation (HNCDI), which provides UK industry access to state-of-the-art digital technologies and expertise. HNCDI is part of a £172 million collaboration with IBM.
Once completed, the facility will host the latest in new supercomputing artificial intelligence (AI) and quantum technologies, with the potential for further expansion built in. This will allow the Hartree Centre to grow its capability in the future without the need for additional major construction.
Supporting UK industry
Home to some of the UK's most advanced technologies in AI and quantum computing technology, the Hartree Centre is one of the UK's only supercomputing centres dedicated to supporting industry.
Located within the Sci-Tech Daresbury campus in the Liverpool City Region, it provides businesses of all sizes access to advanced supercomputing technologies that are normally only available to academia and large-scale industry.
This enables them to make important research breakthroughs, reducing the time and cost of developing technologies and products that will benefit our economy and society now and in the future.
100 trillion calculations per second
Procurement is currently underway for the new, more powerful, high performance computing systems needed to support the Hartree Centre's rapidly expanding supercomputing and AI activities.
This will enable the Hartree Centre to expand its capacity and deliver an even better quality, more flexible and secure service to businesses.
The Hartree Centre anticipates that the first system to be installed in the new building will have a performance capability of between 80 and 100 petaflops (up to 100 trillion calculations per second). This will make the new system 20 to 25 times faster than the current platform.
Tackling global challenges
Supporting businesses and industry across the public and private sector, the centre will support discovery-led research across a range of industrial sectors, tackling some of our most pressing global challenges.
Importantly, the new facility will ensure that the Hartree Centre can continue to support UK industry's commitments towards net-zero, which includes enabling the development of:
more efficient manufacturing processes
more efficient transport through better battery design
more environmentally friendly personal care product design
more energy-efficient logistics for distribution challenges
"This is an incredibly exciting day for the Hartree Centre, and we are fully committed to providing an environment where UK science and businesses can be at the very forefront of global research and development in the very latest digital technologies.

Providing access to technologies, such as AI and quantum computing, enables businesses to increase productivity and achieve success, to the benefit of our economy, both here in the north-west and nationally."

Professor Kate Royse, Director of the Hartree Centre
Join Newsletter
Provide your details to receive regular updates from the STFC Hartree Centre.