Exascale Computing Project annual meeting round-up
A team of thirteen staff from the Hartree Centre joined international attendees to represent the Science and Technology Facilities Council (STFC) at this year's Exascale Computing Project annual meeting in Houston, Texas.
Created in 2016 by the Department of Energy in the US the Exascale Computing Project (ECP) brings together the research and development of application-focused exascale computing across the US and spark global collaboration.
The ECP annual meeting highlighted the research breakthroughs of exascale computing in various fields, including fusion energy and medicine. The meeting also featured workshops, tutorials, and poster sessions where our team upskilled and built collaborative partnerships while showcasing our research.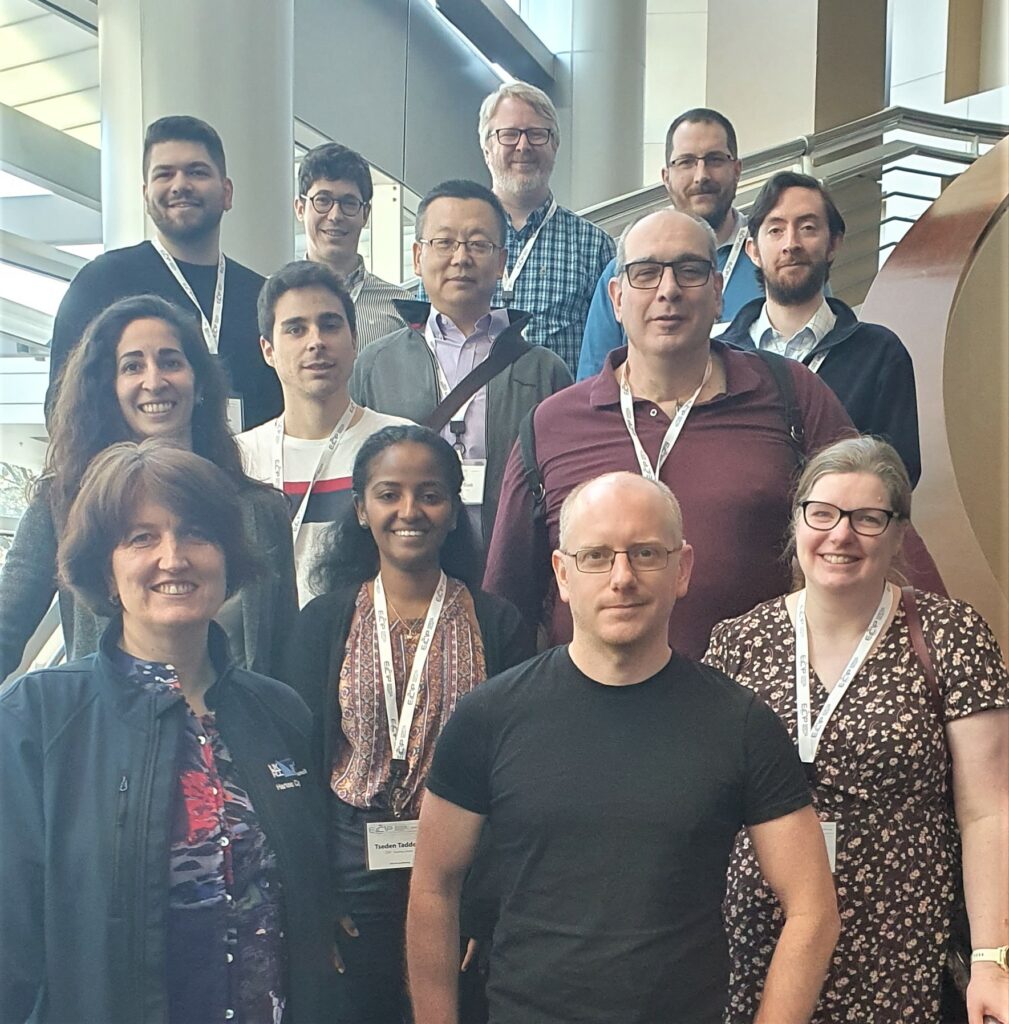 Our team had an action packed couple of days at the ECP annual meeting, starting on Tuesday 17 January 2023, with upskilling at workshops discussing the next generation of computer architectures and what is on the horizon for high performance computing (HPC).
"I am delighted that the Hartree Centre team was invited to the ECP annual meeting; we learned about the latest advances in exascale software environments. We also contributed several posters, presenting our own contributions and advances in exascale computing as well as actively engaging in discussions."

Vassil Alexandrov, Chief Science Officer
Wednesday and Thursday showed no sign of slowing down as we exhibited several project posters in the 'Then and Now' poster session. Showcasing our research and HPC applications in areas like improving weather and climate modelling or plasma simulation to help make fusion energy a reality. We have been working on a series of fusion energy projects with our partners, the UK Atomic Energy Agency (UKAEA).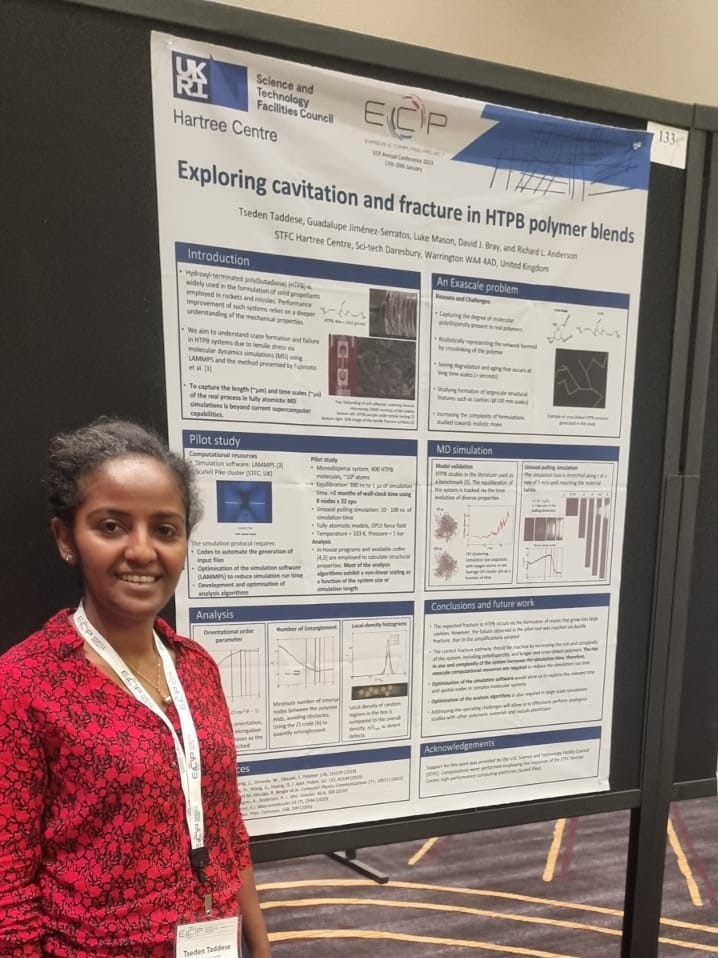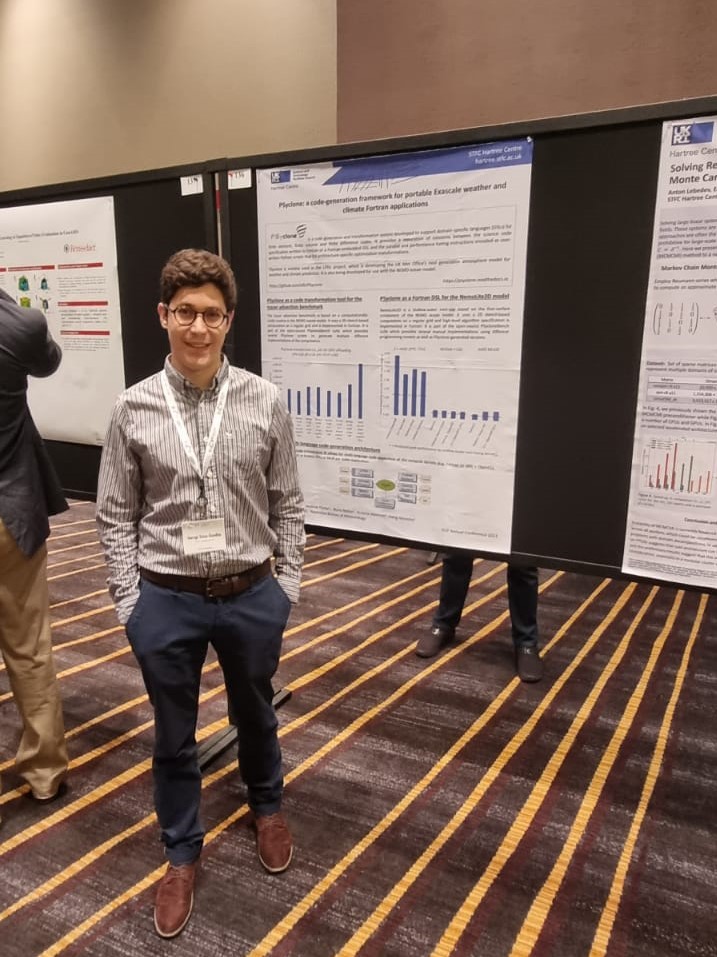 Francesca Schiavello presented her poster on modelling for fusion energy and shared how the environments like the ECP annual meeting help further research.
"I travelled to present the work that Jony and I have done for StylES and how it has evolved over the last year. Our work has gone from modelling fluid turbulence to plasma physics turbulence with UKAEA. These events are always an incredible opportunity to form new collaborations, pick up on new ideas and latest technologies, and spread knowledge of our innovative work."

Francesca Schiavello, High Performance Software Engineer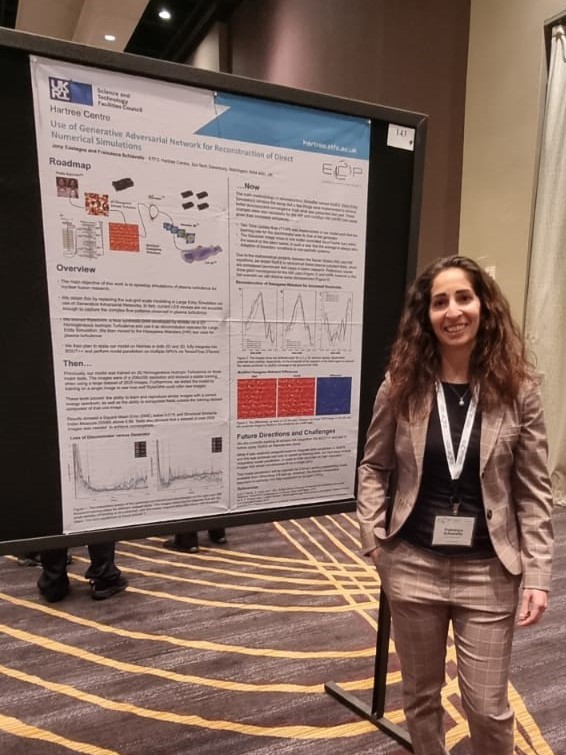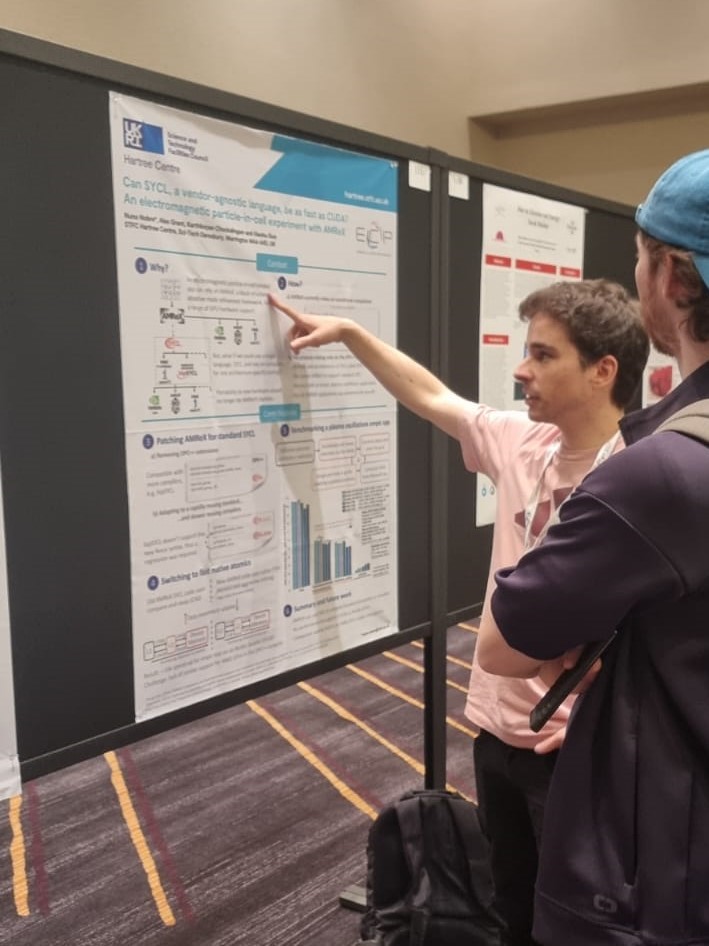 Our team also had the opportunity to meet in person with project partners they have been remotely collaborating with on ECP funded projects.
"The software framework we are building our software around (AMReX) is being developed with funding from ECP, some of the main developers of AMReX were at ECP. It was such a good opportunity to meet the AMReX developers to discuss our work and our future plans."

Alex Grant, High Performance Software Engineer
We rounded off our visit by joining breakout sessions in exascale workflows and mathematical libraries. In these sessions, we learned about the latest advances in exascale mathematics and their impact on solving real-world scientific and engineering problems.
Join Newsletter
Provide your details to receive regular updates from the STFC Hartree Centre.