AI powered drug discovery and precision medicine
A new collaboration as part of the Hartree National Centre for Digital Innovation combines REPROCELL's tests of with IBM expertise in artificial intelligence and machine learning.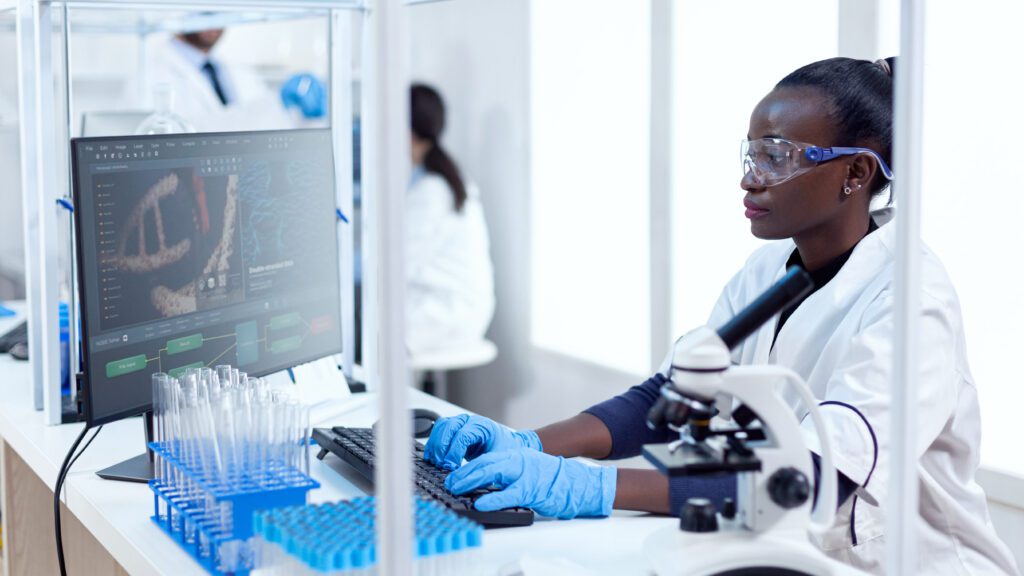 The collaboration — one of the first Excelerate projects to be delivered by the new Hartree National Centre for Digital Innovation, launched in June 2021 with the support of the UK Government — will focus initially on precision medicine for inflammatory bowel diseases.
Preliminary work has shown the potential for the new platform to combine data on drug efficacy, genetics, and clinical information and to use AI to determine what makes a drug effective in some patients and not others.
"Clinical trial failure rates remain stubbornly high, but we believe the combination of our proven services in human living tissues and AI will be a game-changer for drug discovery and also has the potential to develop into a valuable diagnostic tool to personalize drug therapies"

Graeme Macluskie, Director of Precision Medicine at REPROCELL Europe Ltd
"IBM Research is proud to partner with Reprocell and the STFC Hartree Centre to offer the latest cutting-edge technologies including AI and quantum computing to accelerate the rate of innovation. Through this project and beyond, IBM aims to build discovery-driven communities that make a lasting impact, including in the areas of drug discovery and clinical trials."

Peter Waggett, IBM Director for the Hartree National Centre for Digital Innovation
"Our core mission is to accelerate innovative digital technology into real world applications. It is exciting for us to work with businesses such as REPROCELL that have a real appetite for innovation. Our collaboration with REPROCELL and IBM shows us that embedding AI solutions in industry can go beyond enhanced products and services with the potential to accelerate drug discovery and precision medicine. These opportunities are transformative and create real societal and economic impact. We hope that this work encourages more businesses wanting to understand what digital technologies such as AI can do for them by accessing the skills and expertise to help them on their digital journey."

Professor Kate Royse, Director at STFC's Hartree Centre

About REPROCELL Europe Ltd: Reprocell Europe is a leading UK life sciences company with facilities in Glasgow and Sedgefield, Co. Durham. Reprocell Europe was created from the merger of two UK companies, Biopta Ltd and Reinnervate Ltd, which offer specialist products and services to accelerate drug discovery and development. Reprocell Europe is a subsidiary of Reprocell Inc. Japan, the world's leading stem cell research and human tissue contract research organization. REPROCELL Europe Ltd provides translational research and clinical trial support to clients across the globe, including the top pharma and biotech companies. You can find out more about their precision medicine services here: https://www.reprocell.com/clinical-laboratory-services/precision-medicine-services
About IBM Research: IBM Research is a group of scientists, technologists, designers, and thinkers inventing what's next in computing. We're relentlessly curious about all the ways that computing can change the world. We're currently obsessed with advancing the state of the art in AI and hybrid cloud, and defining the future of quantum computing. We've been at the forefront of the computing revolution from the start: Our researchers have played a role in some of the most important advancements in technology, from the hard drive and the floppy disk to mainframes and the personal computer. Since our first lab opened in 1945, we've authored more than 110,000 research publications. Our researchers have won six Nobel Prizes, six Turing Awards, and IBM has been granted more than 150,000 patents. Learn more here.
About STFC Hartree Centre: The Hartree Centre helps UK businesses and organisations of any size to explore and adopt innovative supercomputing, big data analytics and artificial intelligence (AI) technologies for enhanced productivity, smarter innovation and economic growth. Backed by significant UK Government funding and strategic industry partnerships, the Hartree Centre is home to some of the most advanced digital technologies and experts in the UK. As part of the Science and Technology Facilities Council (STFC) and UK Research and Innovation, the Hartree Centre builds on a wealth of established scientific heritage and a network of international expertise, helping the UK to stay at the forefront of pioneering computational science and digital innovation.
Join Newsletter
Provide your details to receive regular updates from the STFC Hartree Centre.