Hartree Centre at ISC 2022 | Round up
The Hartree Centre joined 3000+ international attendees and 130+ exhibitors at this year's International Supercomputing Conference (ISC) in Hamburg, Germany.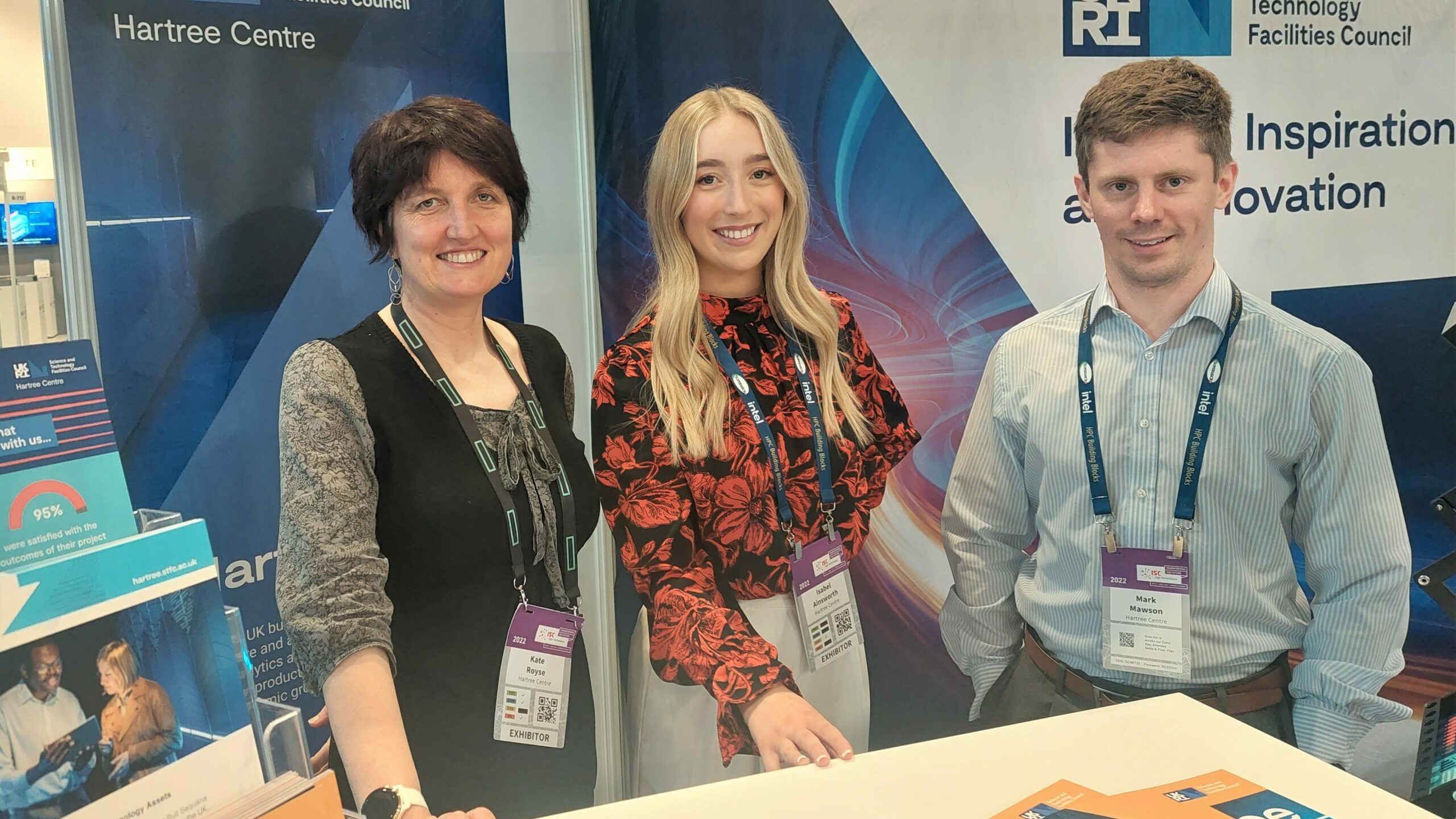 The Hartree Centre team had a jam-packed week of activity at ISC 2022, returning to a large in-person exhibition and event programme. ISC is The team were kept busy running an exhibition booth, speaking on panels, launching new announcements, upskilling in tutorials, building collaborative partnerships and sharing their research in workshops.​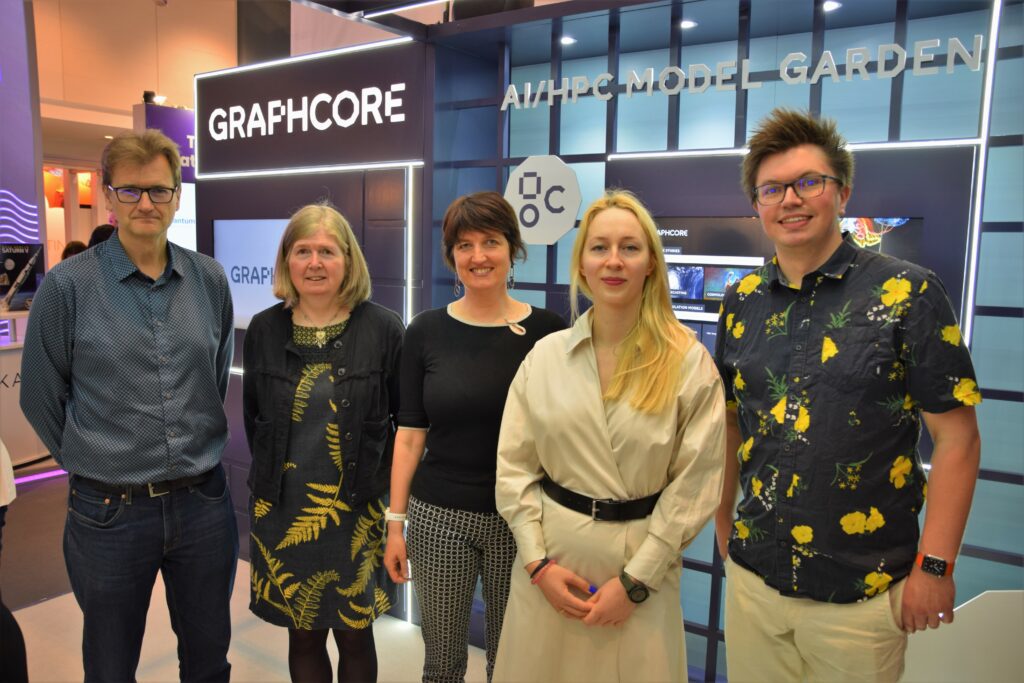 Kicking off the exhibition on Monday 30 May 2022, the centre announced a new partnership with Graphcore. The centre will use Graphcore's AI technology to deliver clean and commercially viable fusion energy in collaboration with the UK Atomic Energy Authority (UKAEA).​
"We look forward to working with Graphcore in the exciting field of fusion – where accelerating progress could mean that this transformative new way of generating energy is available to everyone sooner rather than later."

Kate Royse, Director of the Hartree Centre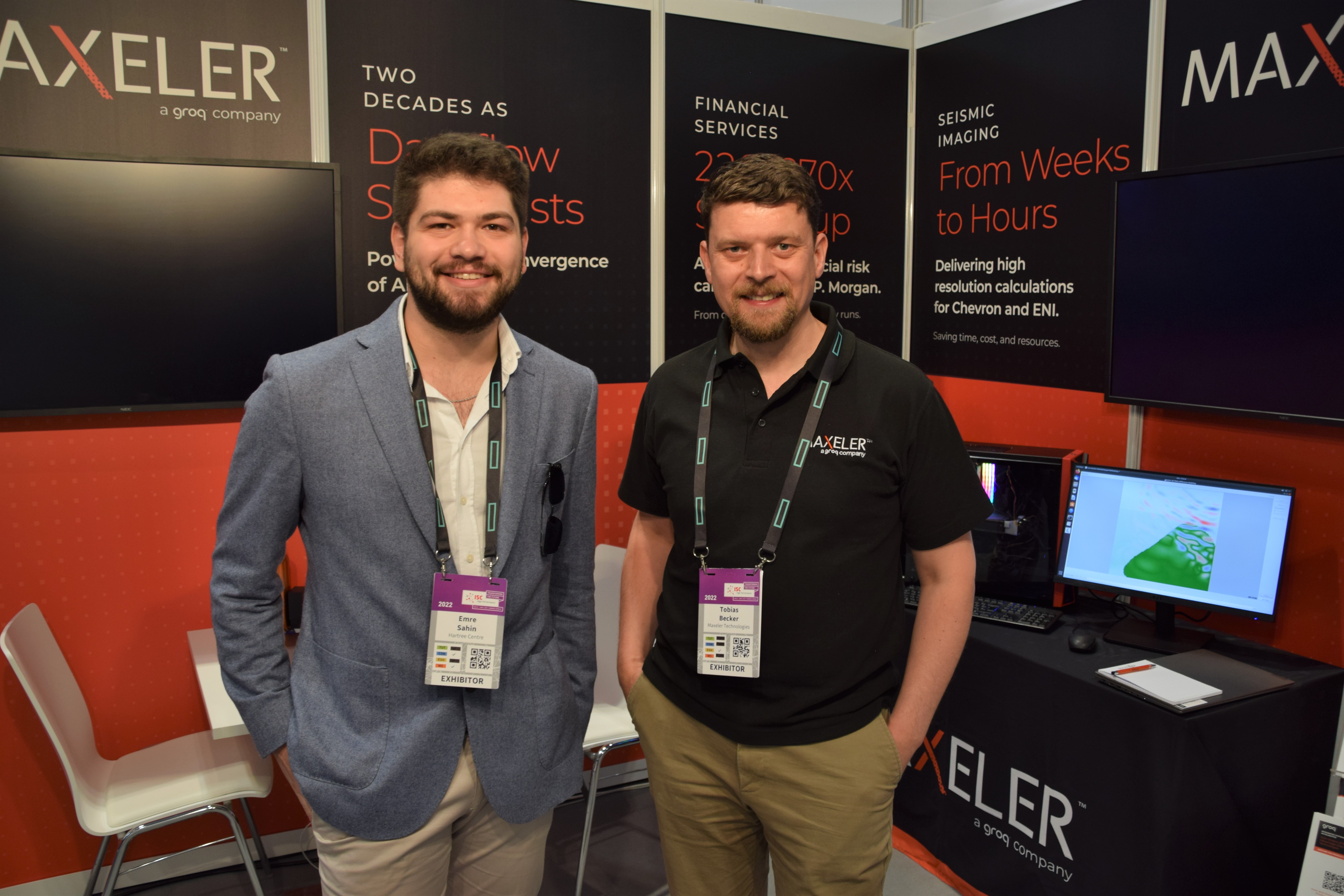 After two years of the majority of events getting cancelled or becoming remote, the Hartree Centre team enjoyed the renewed novelty of networking face-to-face, sometimes with collaborators they had only worked with on a remote basis for over a year.
"We completed an entire collaborative project on faster, more efficient computational calculations remotely, so it was great to finally meet the people I was working with in person! We're planning another project and hopefully this time we will be able to meet more frequently."

Emre Sahin, on meeting up with Maxeler Technologies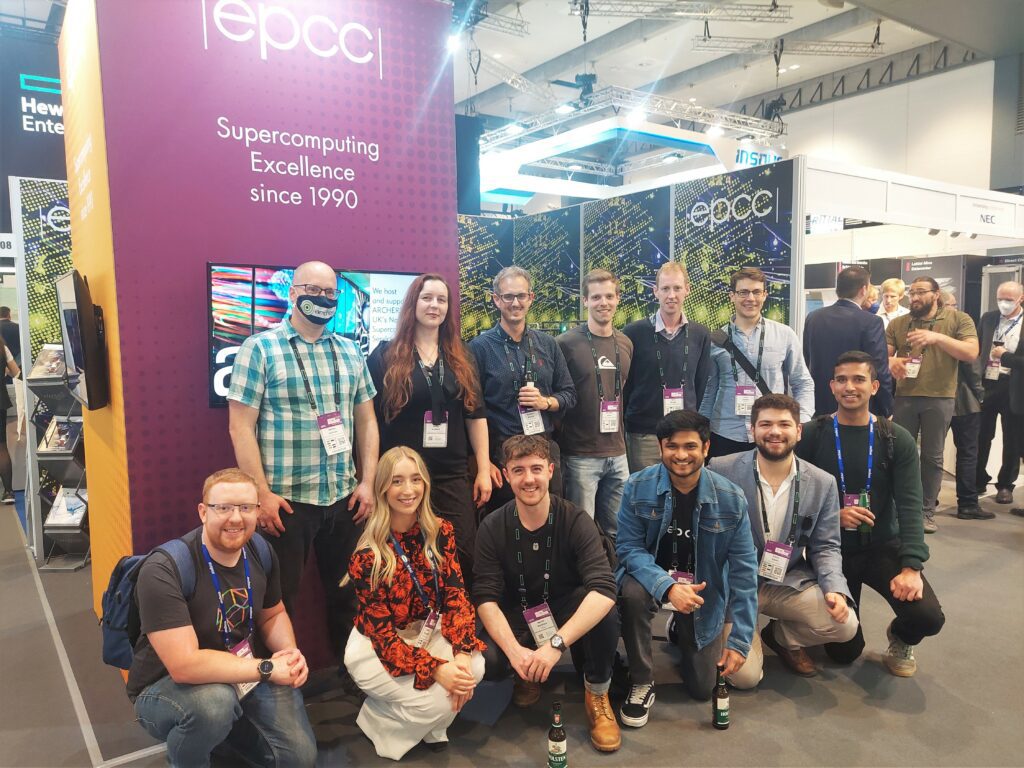 Hartree Centre staff also met up in person with the team from Edinburgh Parellel Computing Centre (EPCC), our partners in the EuroCC network.
"We work together with EPCC to form the EuroCC UK National Competence Centre for HPC, data analytics and AI, so it was great to meet our collaborators face-to-face. As part of the international EuroCC network, we share knowledge around industry engagement, training and more with supercomputing centres across Europe."​

Holly Halford, Science and Business Engagement Manager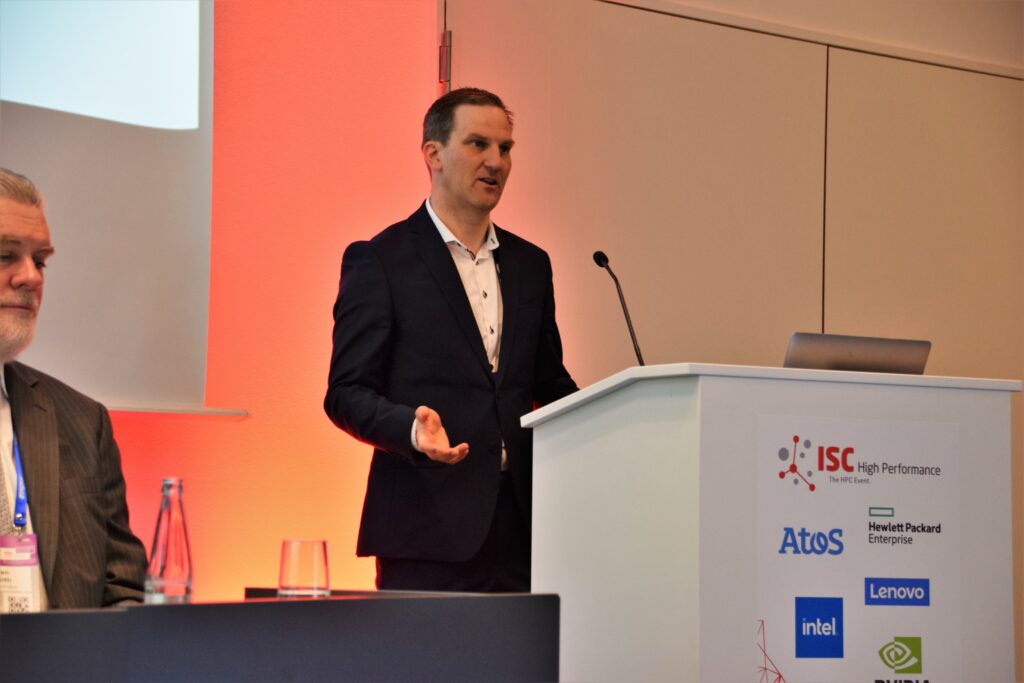 Deputy Director Michael Gleaves presented the inaugural International Association for Supercomputing Centers (IASC) Birds of a Feather session alongside Leibniz Supercomputing Centre's Laura Schulz, with outgoing Hartree Centre Director Alison Kennedy appearing on the discussion panel. As one of the founding members of the association, the Hartree Centre will be taking the first steps to collectively share supercomputing centre management knowledge and best practice with other international supercomputing centres to enable us to collectively maximise our impact, share exciting opportunities and support each other through the unique challenges presented by our field of work. Watch this space!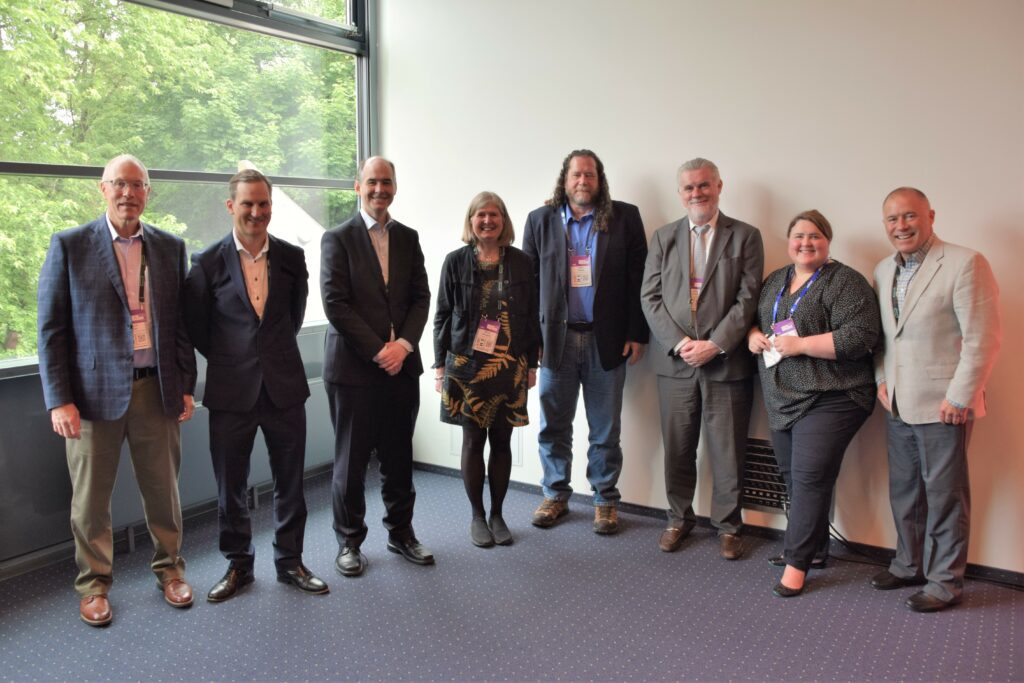 Next up, the Hartree Centre team hosted an ISC Workshop exploring the potential of quantum computing and hybrid quantum-classical computing approaches. The Hartree Centre's Francesca Schiavello and Emre Sahin were among the speaker line up representing the UK, accompanied by international submissions from Leibniz Supercomputing Centre (Germany), PASQAL (France), LANL (USA), ORNL (USA) and IQM (Germany). The session was also chaired by Vendel Szeremi.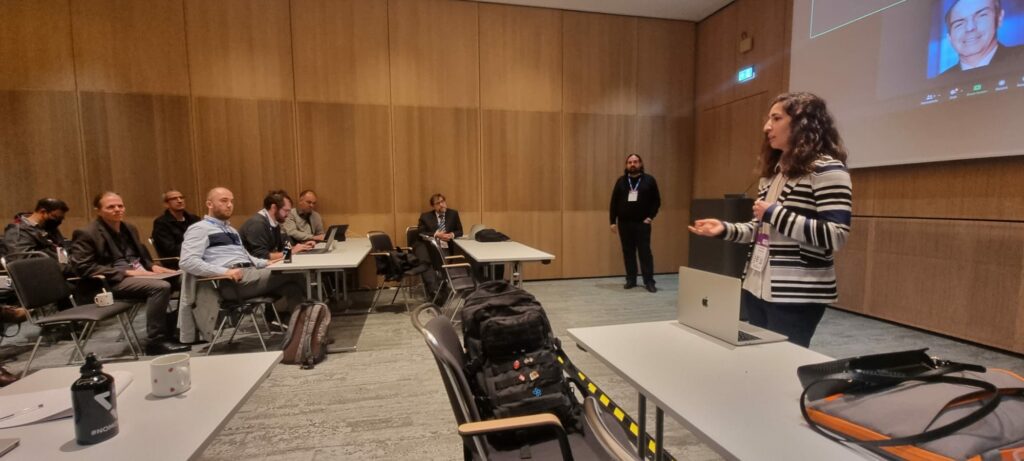 The Hartree Centre​ team members who organised, hosted and presented in the workshop reported back that there were lots of questions and useful discussion in the Q&A sessions.
"We have seen first hand that this kind of event creates lots of learning opportunities and the right environment for nurturing potential future collaborations."

Francesca Schiavello, High Performance Software Engineer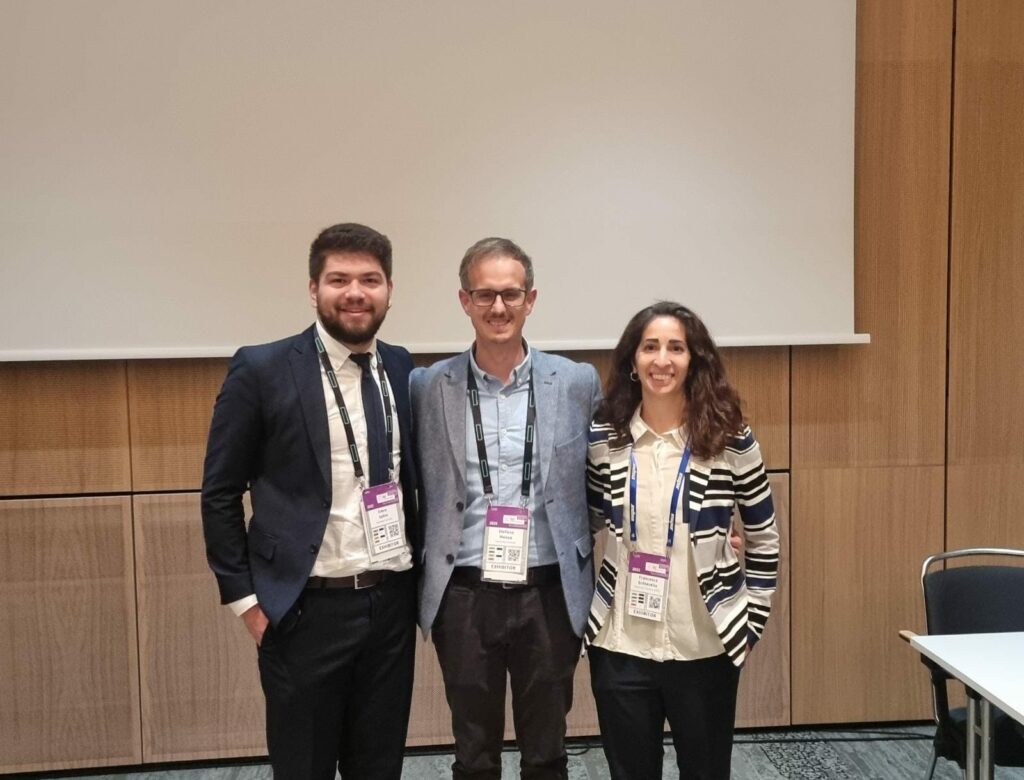 Join Newsletter
Provide your details to receive regular updates from the STFC Hartree Centre.