Digital Tech Cluster Launches at Sci-Tech Daresbury
The Science and Technology Facilities Council (STFC) has launched a Digital Tech Cluster to support the productivity, growth and success of digital businesses across the North West.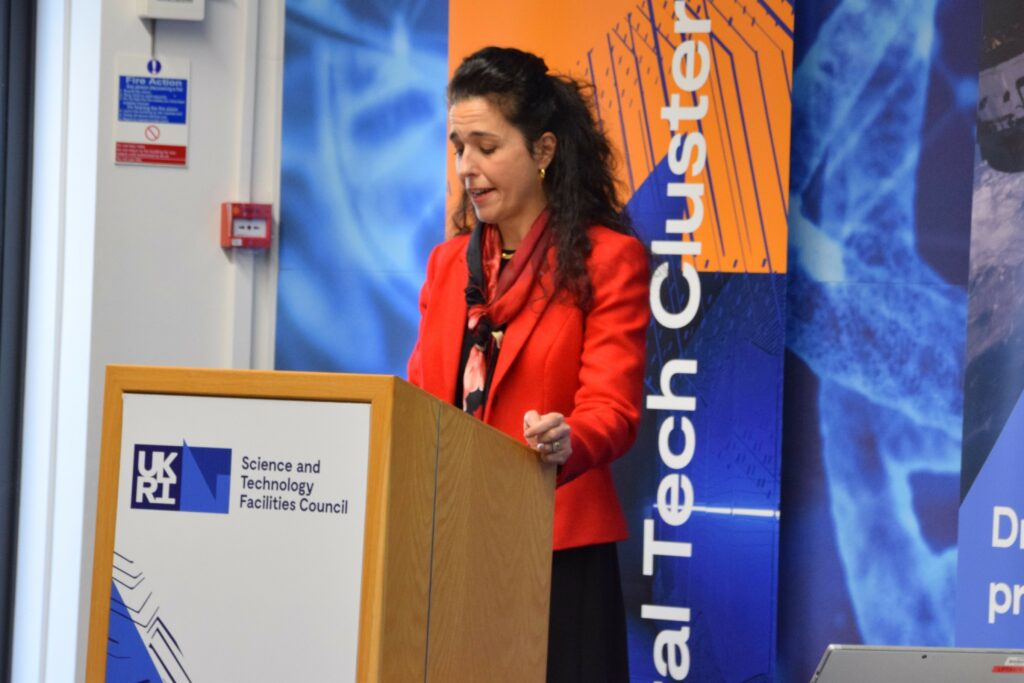 On 23 Nov 2021, STFC launched a new Digital Tech Cluster at Sci-Tech Daresbury science and innovation campus.
​Dr Barbara Ghinelli, Director of Clusters and Harwell Campus Business Development, kicked off the event with a welcome talk, before a
passionate keynote by panellist Naomi Timperley, Co-Founder of Growth Strategy Innovation & Tech North Advocates. She spoke about the rich scientific history of the North West and the technological achievements in the area, emphasising the need to work on keeping tech talent in the region since students can be drawn to London even more so with remote working.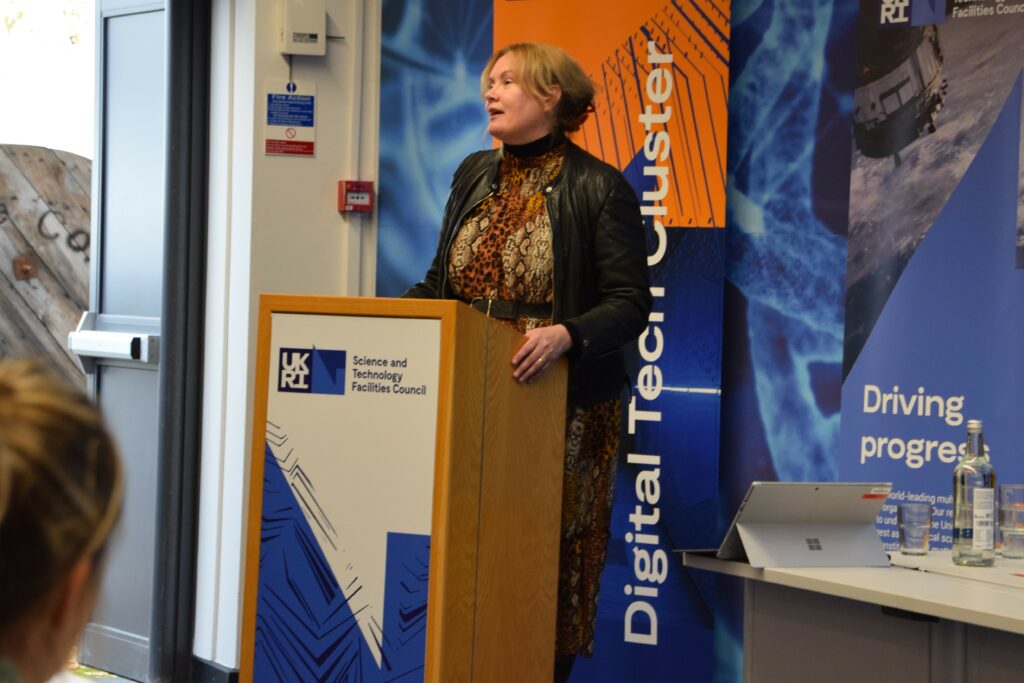 Naomi suggested that clusters affect competition in three ways:
Increasing the productivity of companies based in an area
Driving the direction and pace of innovation which underpins future productivity growth
Stimulating the formation of new businesses
James Bedford, Digital Tech Cluster Manager went on to discuss the importance of community:
"You can learn and gain inspiration from your peers. It can be difficult to know where to go when facing difficulties and challenges and this is why we want the Digital Tech Cluster to be that gateway to finding digital solutions and connecting with the innovation assets here – such as the Hartree Centre and surrounding community of tech companies at Sci-Tech Daresbury. Through the newsletter and website we will be showcasing companies in the cluster, highlighting the successes and building bridges."​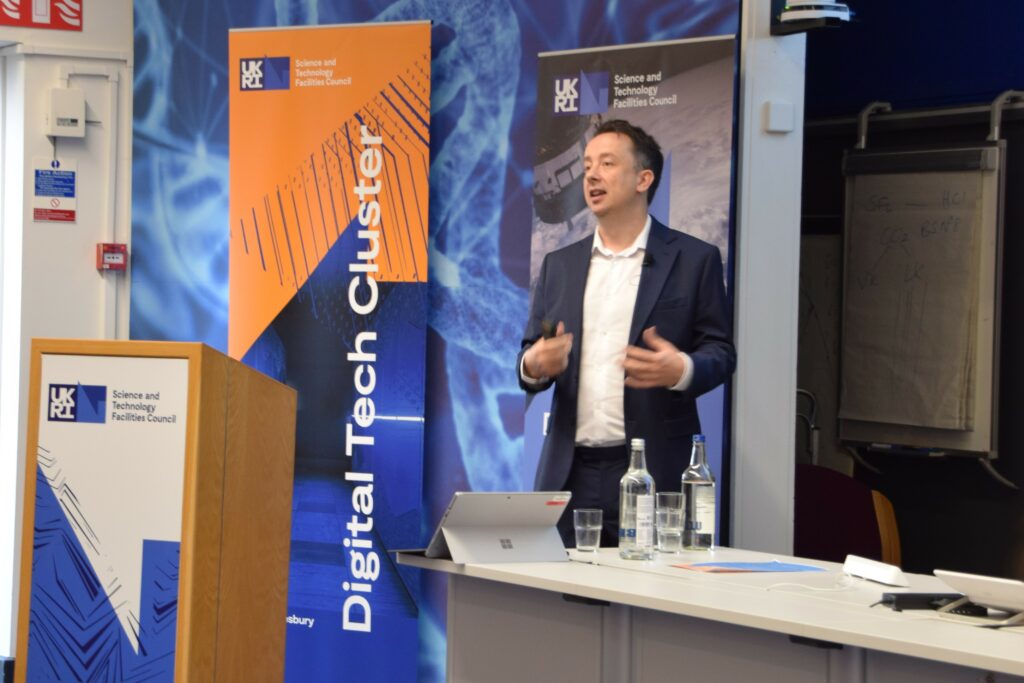 Without access to information and expertise it can be difficult for technology companies to grow quickly, so the cluster aims to support leaders to grow fast and access the advice they need, creating a thriving network of likeminded organisations. In his presentation, James outlined hyperlocal programmes such as a pilot boot camp for early stage companies in the Halton area, and training and support programmes that can be delivered in person and online to reach the remote working audience.
"Upskilling is at the heart of this cluster. Training in digital technologies is really important because then you're not just offering a job but a whole career of opportunities in or connected to Daresbury. It will help companies retain experienced staff and attract new or early-career staff."​
The Hartree National Centre for Digital Innovation's EXPLAIN training courses will provide an integral part of the digital transformation training offering at Daresbury. EXPLAIN is application focused, designed to enable individuals and businesses to take full advantage of digital technologies to enhance processes, innovation and productivity.
​
STFC has five established sector clusters with more in the pipeline, and actively encourages cross-collaboration between different clusters and the companies within them.​​
Join Newsletter
Provide your details to receive regular updates from the STFC Hartree Centre.