Success for Supercomputing, Science and You
Over 350 visitors of all ages attended the Supercomputing, Science and You! family access day.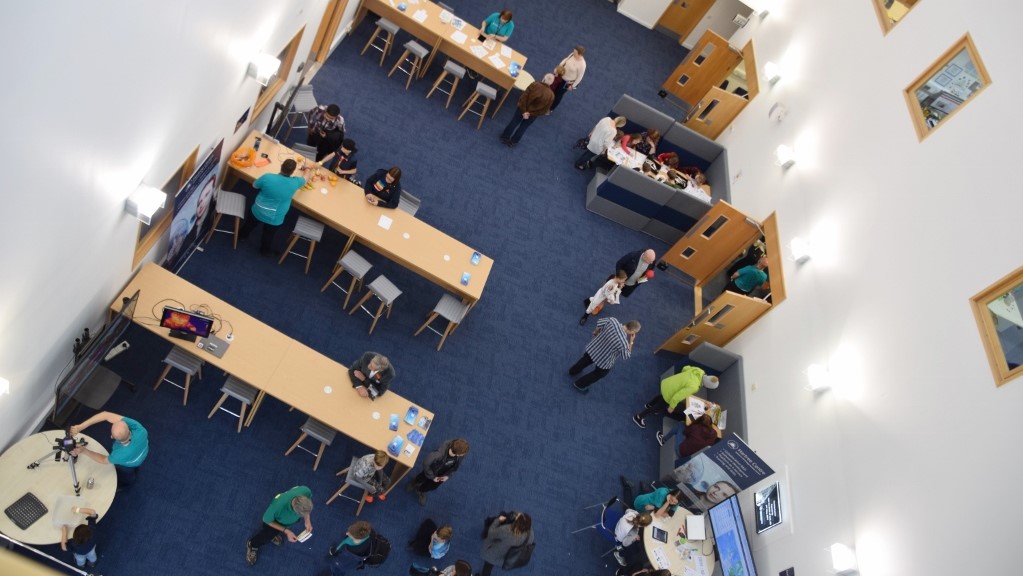 Hosted by the Science and Technology Facilities Council's (STFC) Public Engagement and Hartree Centre teams, local families were invited to Supercomputing, Science and You! to take part in a range of hands-on science and technology activities and learn more about what working in STEM is like.
Computing was the theme of the day, so the activities on offer included making music using python code and touch sensors connected to household items – in this case, pieces of fruit – and interactive demos on the Hartree Centre's HPiC, a mini supercomputing cluster constructed from Rasperry Pis. Families had the opportunity to interact with the Hartree Centre's resident robot Pepper, as well as try their hand at programming mini robots to follow a path.
The demos spanned applications including weather, communications and food.​ Even the arts and crafts activities had a digital edge with augmented reality colouring in sheets! All of this was hosted within the Hartree Centre itself, allowing families to explore the cutting edge technology spaces that they live so close to whilst engaging with and experiencing the work of real scientists.​
Positive feedback from some of the attendees included:
"I just wanted to say thank you for an absolutely fantastic day! I can't say enough good things about the organisation and all of the staff.  My son now wants to work there when he's older!"
"​We thoroughly enjoyed the event. The staff were very welcoming and knowledgeable. I also enjoyed talking to your staff and finding out what jobs they do, how they got into that role and how it links to our day to day lives. Who would have thought a place so close to home would have such a big impact all over the world. I hope that we can visit again in the future."​
"We have just got back from our workshop science experience this morning and I just wanted to say thank you. It was very well organised and all the staff were particularly helpful, polite and taught us more than a few things! It has been lovely experience and we thoroughly enjoyed it."
Michael Gleaves, Deputy Director of the Hartree Centre, said:
"We're proud to have been involved in a day that had such a great impact on the visiting families, and hope to have left a lasting impression and inspired the next generation of computational and data scientists who can go on to fill future STEM roles for Great Britain." ​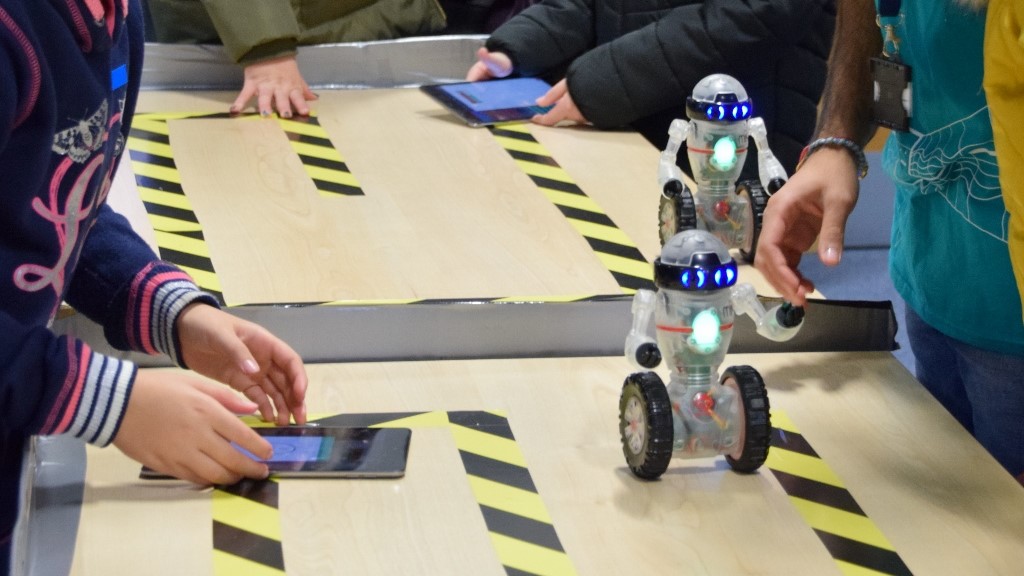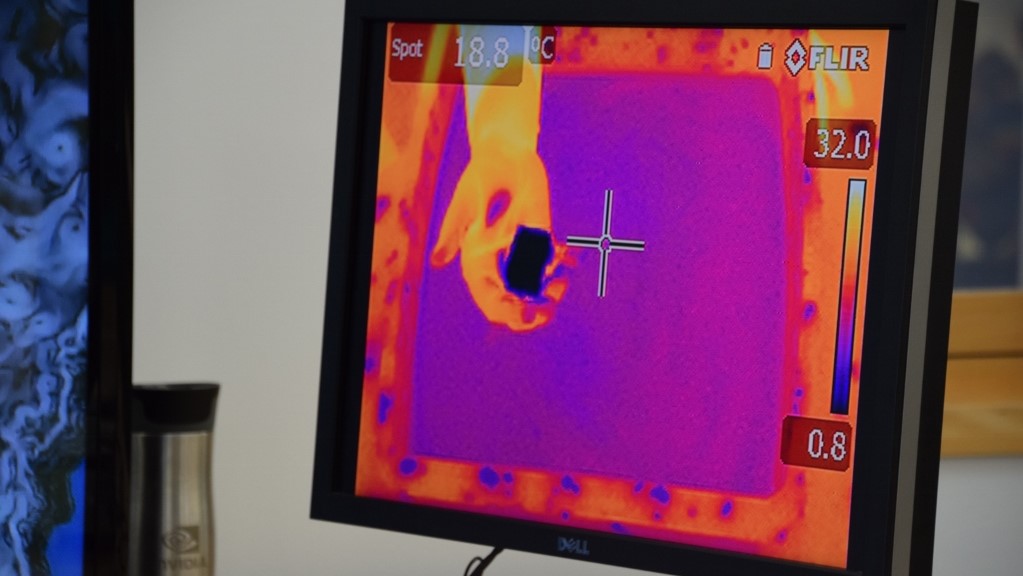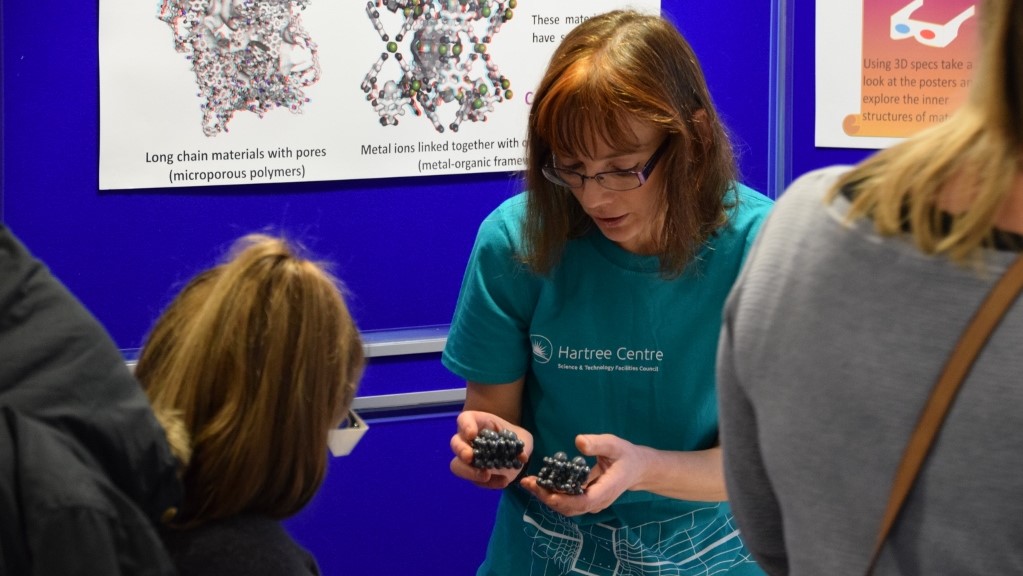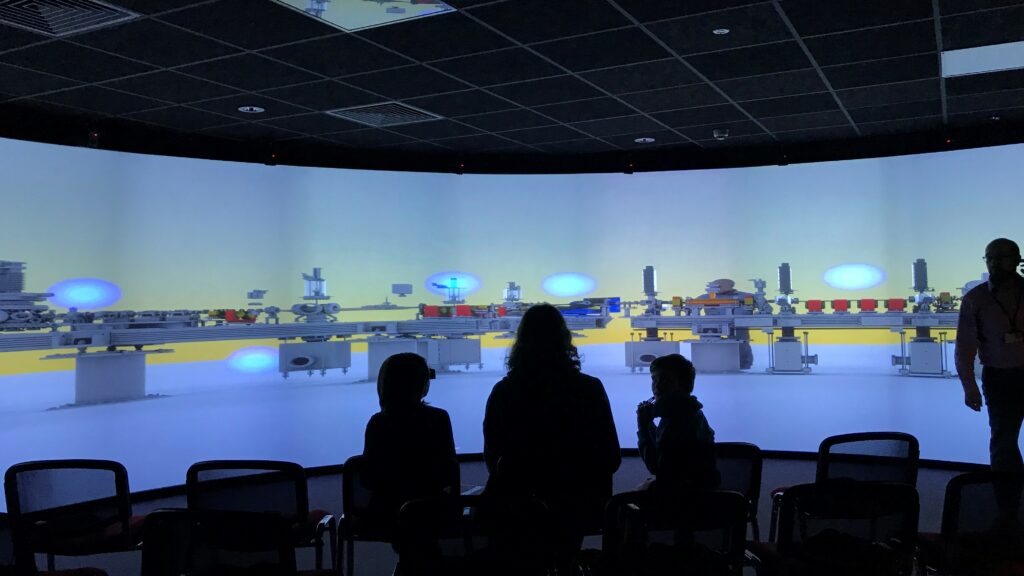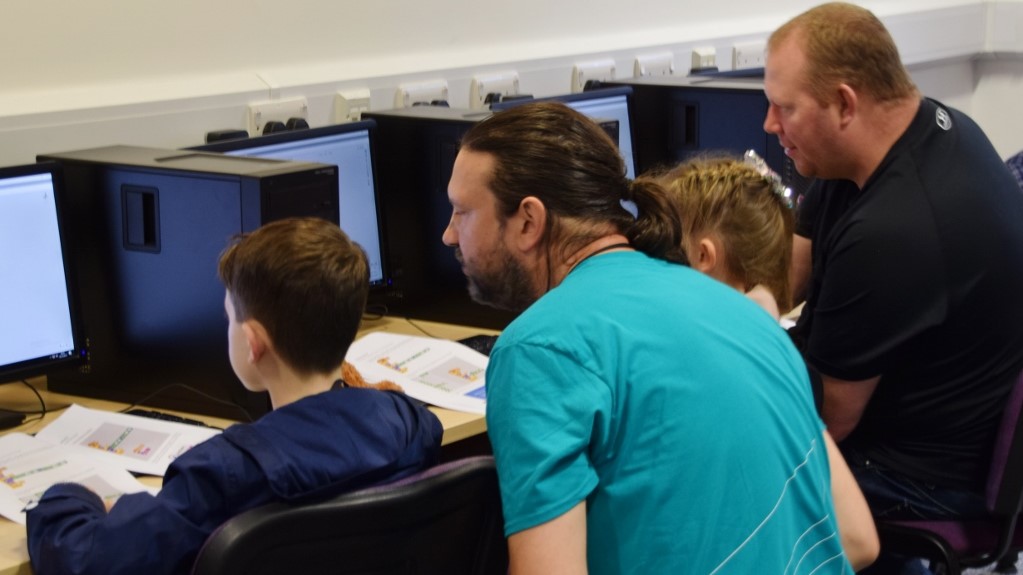 Join Newsletter
Provide your details to receive regular updates from the STFC Hartree Centre.