Stronger UK-US cooperation in big data will benefit businesses
US and British business expected to benefit from a newly signed collaboration agreement between leading research laboratories.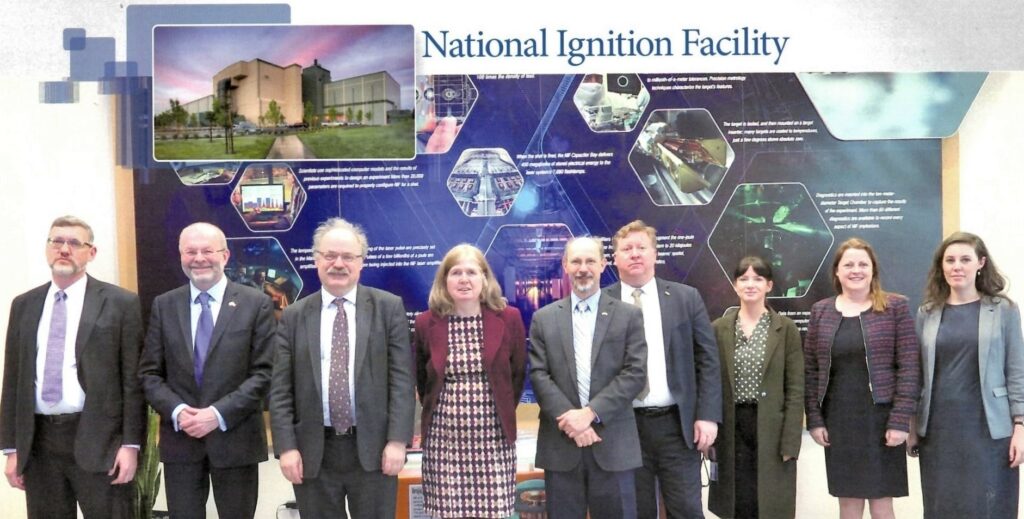 The new memorandum of understanding (MOU) is between the Lawrence Livermore National Laboratory (LLNL) High Performance Computing Innovation Center​ ​in California, USA, and the Science and Technology Facilities Council's (STFC) Hartree Centre in the UK, and focuses on translating high performance computing techniques widely used in academia into processes to boost industrial productivity and innovation.
​"We are dedicated to identifying ways in which our skills in high performance computing can provide direct benefit to businesses, and look forward to collaborating more fully with our UK colleagues."

– Bill Goldstein, ​​LLNL ​Director
​​​Professor Sir Mark Walport is Chief Executive of the UK's new national agency UK Research and Innovation (UKRI), which will include STFC from April. He said: 
​"Translating knowledge and skills from academia to business is at the heart of the UK Government's Industrial Strategy – which includes a major focus on big data, artificial intelligence and other data-enabled developments."
Specific benefits expected from the MOU include collaborative research projects with global industry leaders. One area of collaboration is around the development of exascale computing (one billion billion calculations per second), around 1000 times faster than current petascale systems. Exascale computing may be the key to unlocking true "artificial intelligence" through computing systems that can more accurately mimic the speed of the human brain, but would require breakthroughs in chip architecture and operating software.
Join Newsletter
Provide your details to receive regular updates from the STFC Hartree Centre.