Pepper makes new friends at Big Bang North West 2017
Our team took Pepper the robot to the Big Bang North West to help inspire young people to pursue STEM careers.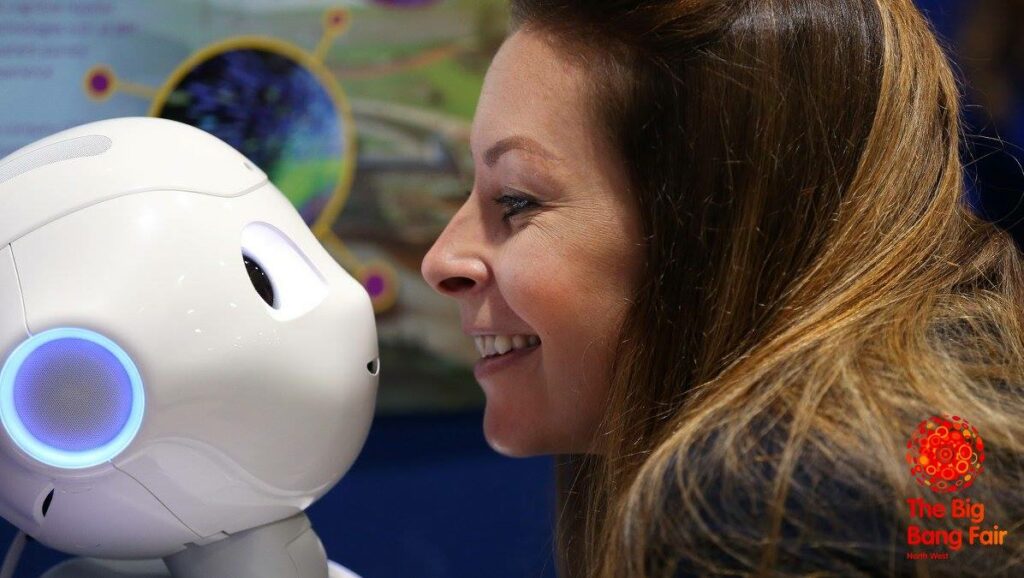 On 4 July 2017, the Hartree Centre formed part of the Science and Technology Facilities Council's (STFC) presence at Big Bang North West 2017. The event, which took place in Liverpool city centre, is part of nation-wide series of Big Bang fairs, which aim to excite and enthuse young people about science​​ and encourage them into following STEM (science, technology, engineering and maths) careers​.​​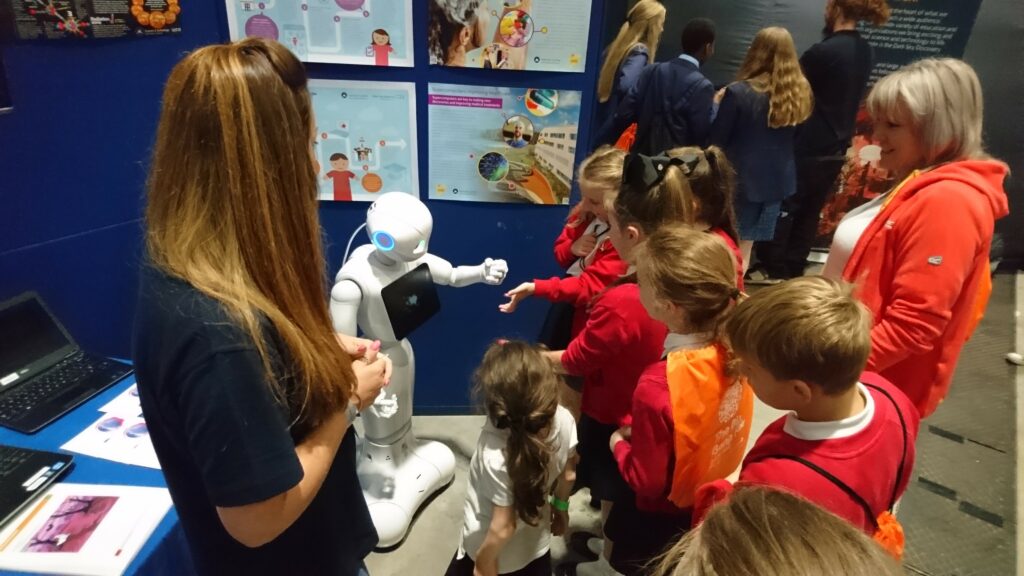 Of course we had to take the newest member of our team along with us, and Pepper the robot couldn't wait to meet lots of new friends! Pepper certainly seemed to have a big impact on the young audience, with many stopping to say hi​ or simply to have a dance! 
​​The most asked question of the day was "Can Pepper dab?" to which our response was "Not yet, but we're working on it!" ​
​The Hartree Centre provided just one element to compliment the many scientific areas showcased interactively on STFC's stand. While we discussed the great impact our cognitive hospital project is going to have at Alder Hey Children's Hospital, other departments provided activites including a vitual tour of a particle accelerator, live 3D printing and a mobile planetarium.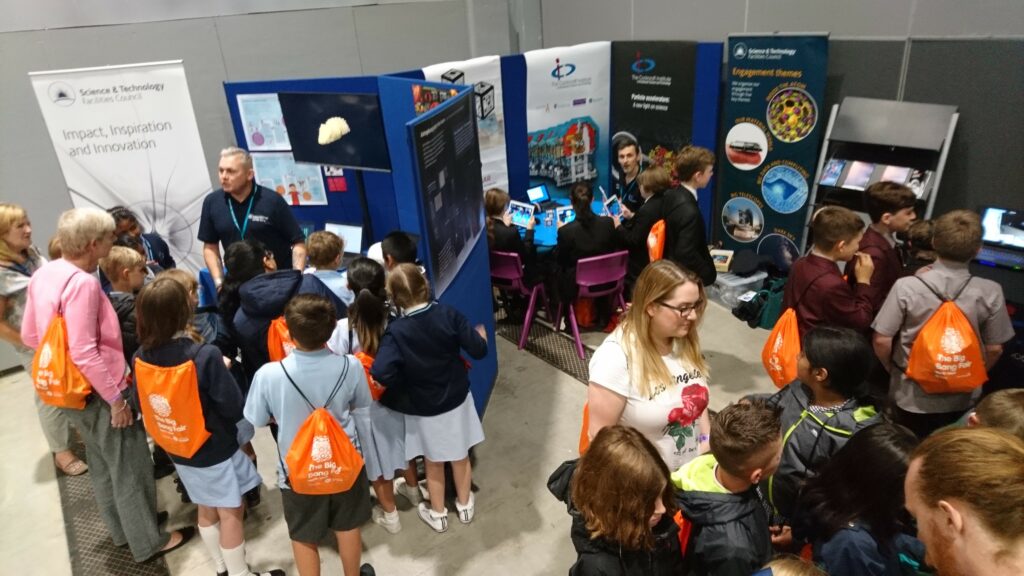 By the end of the day, over 2300 young people had visited STFC to talk about the great science and technology research that goes on at STFC Daresbury Laboratory. Not only did they stop to look, they were full of questions and some even had a dance with Pepper! Suffice to say the day was a great success for all involved and everyone – teachers and parents included – left with smiles on their faces.
Join Newsletter
Provide your details to receive regular updates from the STFC Hartree Centre.