Creating the UK's first cognitive hospital at Alder Hey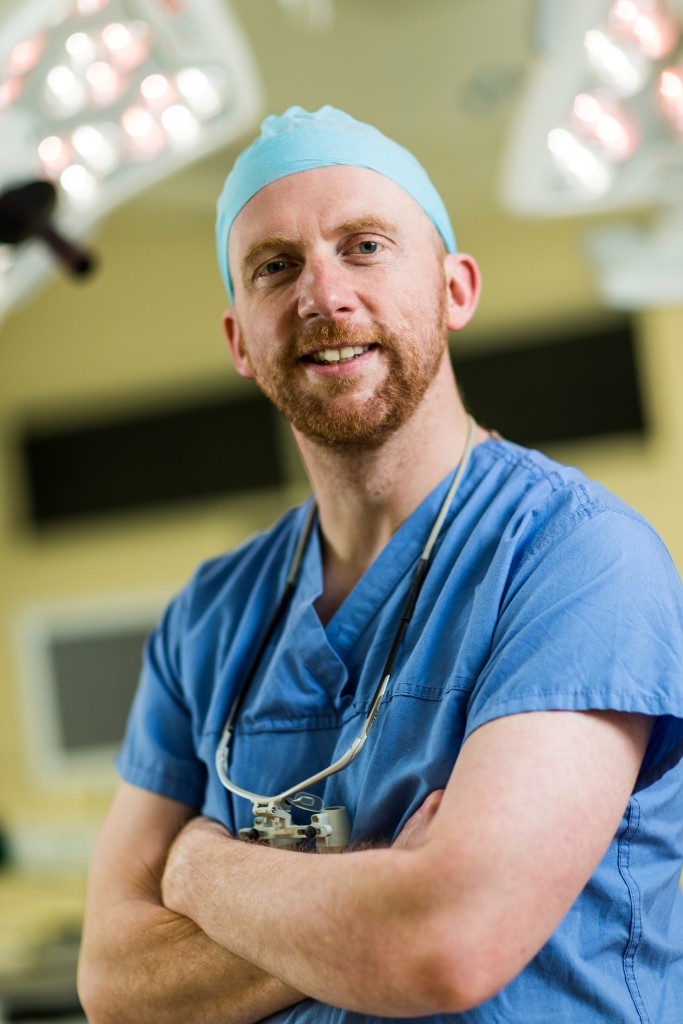 Last week we announced our ground-breaking, multi-year collaborative research programme with Alder Hey Children's NHS Foundation Trust to create the UK's first cognitive hospital.
Iain Hennessey is Alder Hey's Clinical Director for Innovation and balances his role as a part-time paediatric surgeon with the desire to constantly push the boundaries of what's possible.
In this blog, Iain talks about what the cognitive hospital project hopes to achieve using the power of IBM Watson technology.
Meet the man responsible for creating the hospital of the future.
Can you explain why this project is important?
"When I am with a patient, the time I spend making that child happier is time well spent. If a child likes me and is comfortable within the environment of the hospital, the whole process is quicker and less stressful for them. The parents are more likely to take my advice and the treatment is likely to be more effective.
"I believe that if you get the patient experience right, you get everything right. If technology can help us to improve the patient experience, then we have a responsibility to at least consider it.
"At Alder Hey we have just built the most incredible hospital. We now want to improve upon the physical surroundings and create a hospital that learns and thinks – essentially a living hospital."
What is a 'living hospital'?
"At Alder Hey we want to create a hospital with the characteristics of a real human – a sensory system to understand what's going on, a heart to look after people and a brain to analyse the data.
"It may sound like science fiction, but we want the building – and the technology within it – to contribute positively to the care our patients receive. And this is where Watson comes in."
How will Watson help?
"There are so many things that we could use cognitive computing technologies like Watson for…"
"There are so many things that we could use cognitive computing technologies like Watson for, but we chose to begin by looking at how it can be used to improve the patient experience.
"The Watson system will sit behind the app that we are creating and will help us to learn about the patient and their family, what the child likes or dislikes, and concerns he or she may have.
"In Liverpool, one of the most difficult questions I get asked is: "What football team do you support?" Some prior knowledge here could help me to start a conversation positively. But the system can do much more than that."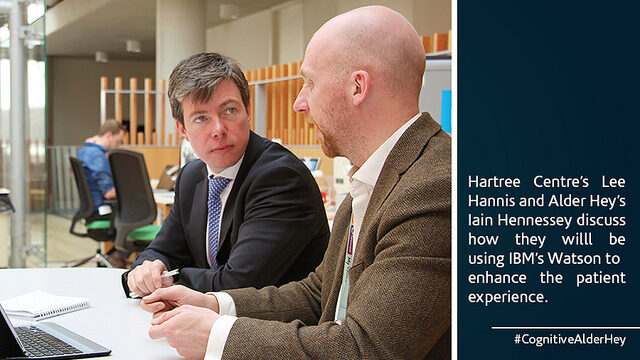 Will the patient experience be improved?
"It's the little things that matter, and technology can help us get that right."
"When a patient arrives, to a certain degree we will already know them.
"Personally, when we begin to speak, I'm not gathering background information, I'm already entering into a meaningful dialogue. I know the person, not the patient.
"We can understand if the patient is anxious by looking at the questions he or she has asked the app, and can deal with these when the child arrives. If they need to come in to stay we can – as far as possible – tailor the surroundings for them, getting the room right, making sure their favourite TV programmes are available and so on.
"It's the little things that matter, and technology can help us get that right."
Do you think it will work?
"We have a generation of children that are now comfortable online and happy to interact with technology. Many parents also feel the same way, using tablets and phones.
We have a duty to ensure our patients and their families have information they can understand at the right time and the right place. If technology like Watson and our new app can help us do this then we should try it."
What do you think the hospital of the future will look like?
"My vision for the living hospital is achievable, and I think we will see more and more cognitive computing technology like Watson used within hospitals. At Alder Hey we're not afraid to push the boundaries, and are excited about technology, but we're not alone. Cognitive computing is already being used in other parts of the world.
"We're really enthusiastic and excited, but are clear that the technology itself has to be useful and deliver benefits to patients. It's one of the reasons we're happy to be working with organisations like the Hartree Centre and IBM, because they can help us match our clinical expertise and patient knowledge with their ground-breaking technology."
Join Newsletter
Provide your details to receive regular updates from the STFC Hartree Centre.