Picking the right healthcare app – the data science way
The Hartree Centre assisted healthcare app evaluation specialists ORCHA in exploring data-driven approaches to speed up the review process and enable more sustainable business growth.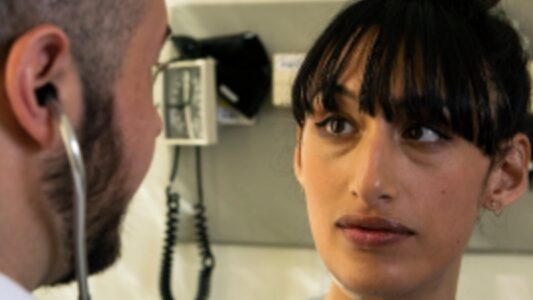 Challenge
With thousands of healthcare apps on the market, how do patients and healthcare professionals alike know which ones will be the safest and most effective for monitoring or managing their condition? That's where ORCHA comes in, a health app evaluation and advisor that helps governments, health and social care organisations to select the highest quality health apps that will make the biggest impact on a patient. The SME aims to enable health professionals to prescribe and monitor usage of health apps, as well as increase patient take-up and self-management of health conditions. Reviewing and categorising the apps is a time-consuming manual process to create standardised survey data which varies based on the complexity of the app.​
Approach
Through the ERDF-funded LCR 4.0 project, ORCHA worked with data scientists at the Hartree Centre to explore new data-driven techniques that could speed up their evaluation process and develop a more sustainable business model. The Hartree Centre helped ORCHA to begin automating the data collection process and building classifier tools that use natural language processing to speed up the categorisation and quality evaluation process by highlighting relevant terminology – such as that in a privacy policy, for example – that a reviewer could use to speed up their assessment.
Benefits
The Hartree Centre developed techniques and proof-of-concept tools that have enabled ORCHA to explore a more data-driven approach that will enable it to scale up and offer more insight in its app reviews. The project has the potential to influence the company's future approach to data collection and analysis, as well as speed up and enhance the accuracy of the current health app evaluation service – improving ORCHA's ability to support patients and the efficiency of healthcare professionals' recommendations.
"The Hartree Centre has proven the value of data science to our business and led to us expanding our team to create new jobs in data driven roles.​ After initially accessing support from the Hartree Centre through LCR 4.0, we're now extending our partnership around AI and data analytics, which will continue to help us grow and future-proof our product and business."

Liz Ashall-Payne, ORCHA
Join Newsletter
Provide your details to receive regular updates from the STFC Hartree Centre.