Hartree on tour | ISC High Performance 2017
18 – 22 Jun 2017 | The Hartree Centre exhibited at ISC High Performance in Frankfurt, Germany.
ISC High Performance, Europe's largest HPC exhibition, returned to Frankfurt this year attracting a record 3200 attendees from 60 countries internationally. The event brought together industry and research professionals in HPC, networking and storage.
Among the sessions, tutorials and demos presented across the conference were some from our Hartree staff, including Future Technologies group leader Neil Morgan who participated in an extremely well-attended Birds of a Feather (BoF) session discussing designing, porting and optimising of HPC-workloads of ARM-based systems.
Our Director, Alison Kennedy also took the opportunity to speak at a summit organised by the Asia Supercomputer Community and Inspur where she discussed the adoption of machine learning technologies in industrial collaborations, highlighting some of our recent case studies from work with our partners.
Alongside representatives from the Scientific Computing Department we were pleased to have a strong presence at a stand throughout the conference exhibition alongside 147 exhibitors. It was great to be able to meet with our existing partners and network with new connections in the HPC community, we can't wait to see you all at next year's event!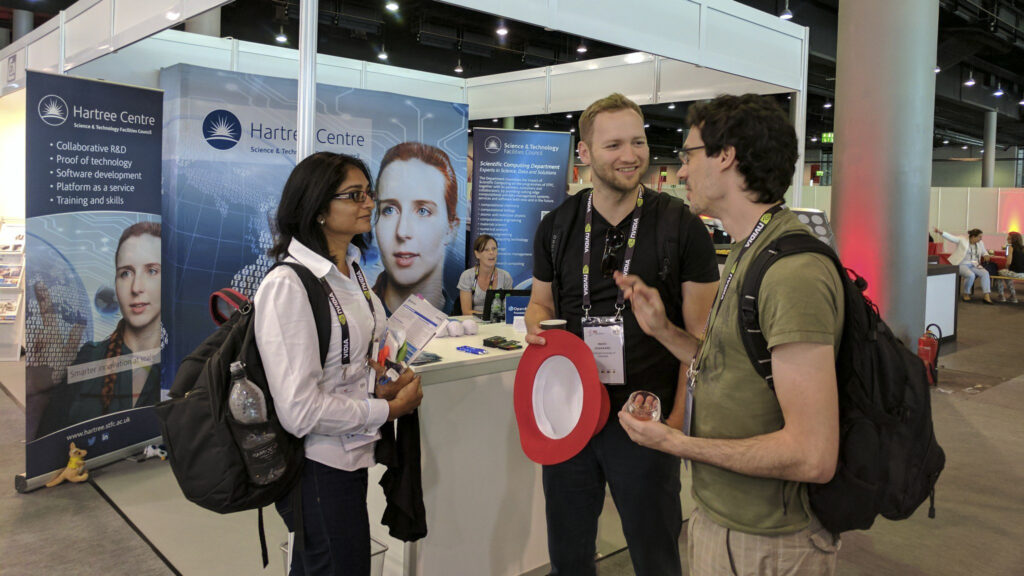 "It was fantastic to see Hartree Centre represented across the conference programme from technical sessions on machine learning and HPC workloads to important workshops on addressing the diversity issues across the HPC community."

Olivia O'Sullivan, Impact and Engagement Officer
Join Newsletter
Provide your details to receive regular updates from the STFC Hartree Centre.